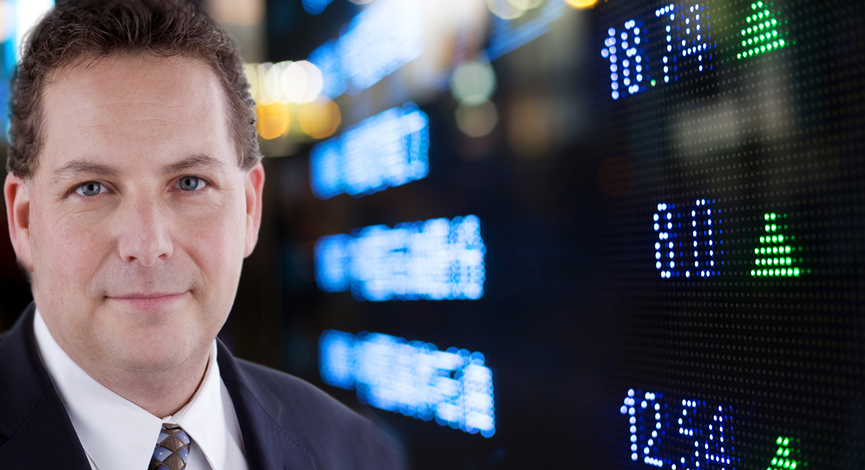 We recently added a long position of MELI at a 1.5% allocation (max) with an entry price of $ 28.14.
Description
MercadoLibre Inc. (MELI) operates an online trading site for the Latin American markets. The Company's website allows businesses and individuals to list items and conduct sales and purchases online in either a fixed-price or auction format. MercadoLibre offers classified advertisements for motor vehicles, vessels, aircraft, real estate and services, and offers online payment services.
MELI is a Latin version of eBay (EBAY). The difference is that this company has a much better outlook and it is in the initial growth phase. So, we may think of it as a young eBay before it got caught up in Skype, PayPal and other bureaucratic red tape.
Points to consider
Here are some of the fundamentals and a few comparisons to eBay and Amazon (AMZN).
Year over year sales growth: 18.48% ( ebay -1.8%, Amazon 19.79%)
Revenue Growth 1 year: 60.96% (eBay 11.33%, Amazon 29.19%)
Market Cap: $1.25 billion
EPS Growth 1 year: 95.45%
P/E Ratio: 54.06 (average Peers – 39.24)
ROE: 23.28% ( Average of Peers – 1.85%)
There are several other factors on a fundamental basis that make us take notice of this company. The operating margin comes in at a whopping 28%, second only to Google (GOOG) in its peer group. Also the gross margin comes in at the top of the group at 79.9%. This is good as they have much more room to cut expenses and keep the bottom line profitable.
Valuation
On a valuation basis, using a standard discount model, the price target is $38.80. Discounting that for a high PEG ratio(1.4), we could consider a target of $32-$35 without considering any significant growth drivers.
Out of 9 analysts, the most recent changes to the outlook have all been to outperform or overweight. Those that last did their updates back in May or earlier have underweight recommendations and low price targets. Most of the recent price targets range from $29-$32.
Technicals
We believe that if the stock gains momentum and passes through the $31 barrier, it could move higher toward $37 before taking a pause.
Notice the similarities to mid-June's technical indicators. Also, look how the price has been riding the 20-day SMA.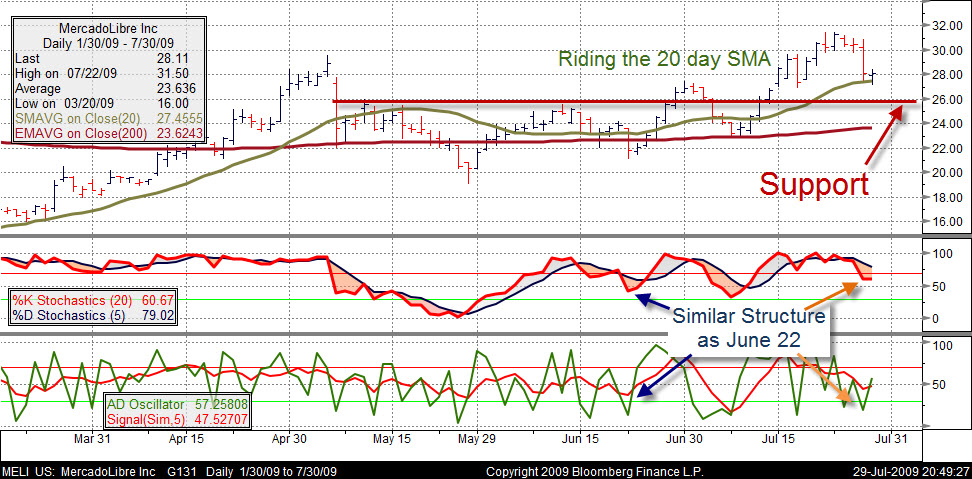 Short Interest

Short interest shares are now at 5.1 million with a short interest ratio of 10.71. With earnings coming late next week (AUG 5th), if MELI beats estimates of $0.11 for the quarter on revenues of only $39 million, then we could see a significant pop in share price.
Geography
Below is a chart that shows the geographic data of revenues and sales. While Brazil had been a big part of the revenue for MELI, they are moving into other Latin American countries muy rapido.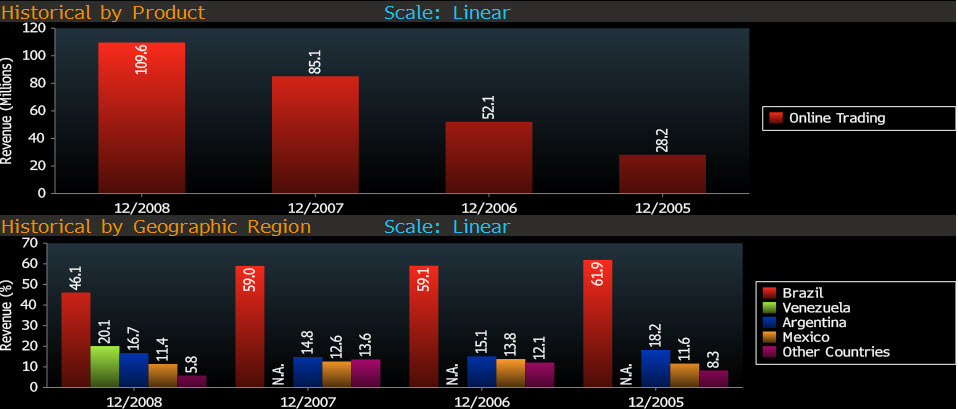 Earnings
In the past, there has been a nice move higher into earnings by about 6% from the 5th day before until the day before. MELI has usually beat the analysts estimate with a surprise ranging from 153% in the 12/08-2/09 period to a miss of 50% for the 3/08-5/08 quarter.
Earnings have been growing nicely and even as the P/E is hot, it has come down from a high of 321 back in 2007. This is a growth story that could benefit from the growth of the Latin American online community.
Risk
MELI is a volatile stock and has shown to have some big swings. We are keeping the position to a reasonable level that we will look to hold to a 10% stop loss. Earnings are around the corner. If we see that the company is able to beat both top and bottom, we will consider adding to the position to bring it to a 2.5% overall portfolio position.
The chart above shows a good pattern, but could also be looked at as a potential breakdown. Therefore, while we like the fundamentals and peer comparisons, stocks that are part of the emerging Latin markets may have a higher beta and higher risk. We will watch the position and adjust accordingly.
Disclosure: Horowitz & Company clients may hold positions of securities mentioned as of the date published.