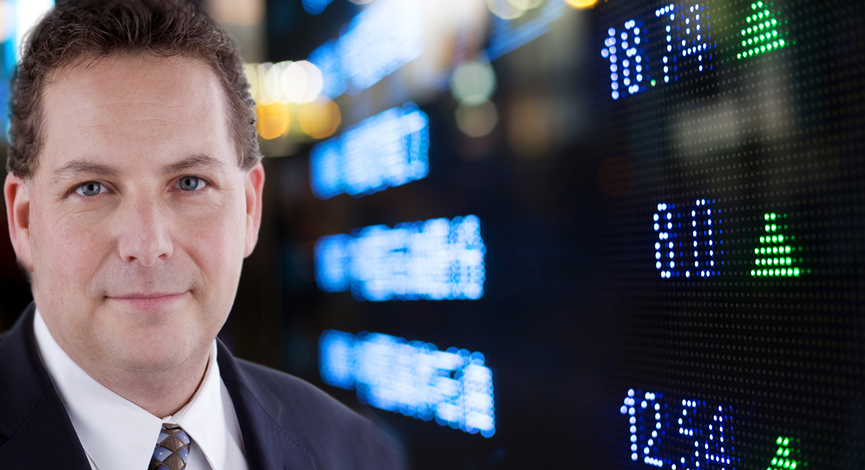 The ISM Services Index released this morning pointed to a much better June than economists expectations. The index was only reported 1 point higher than expectations but the underlying components told a different story. In the table below you will see large month over month increases in employment, exports, prices paid, backlogs, business activity and new orders.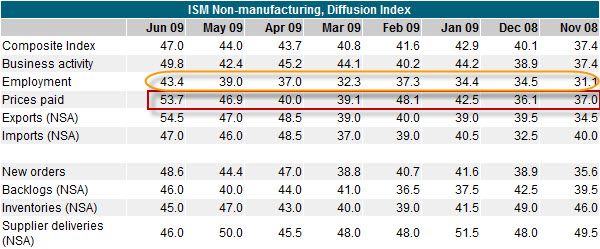 Courtesy of Economy.com
It is very interesting to note that for the past three months imports for non-manufacturing goods have stabilized yet exports have increased dramatically. It is possible we will begin to see this trend continue as the dollar weakens against all of the major currencies. We have seen the dollar weaken against the euro by approximately 10% over the past 3 months. With the dollar weakening, American goods and services become cheaper for foreign consumers in their native currency making U.S. goods and services more attractive.
Prices paid also reported an increase from 46.9 to 53.7 which indicates some inflation pressures are beginning to exists. However, in the past few weeks, we have seen prices for commodities including oil, natural gas, and grains decline rather sharply which should reverse this component in next months report all things remaining equal.
The employment component came as quite a surprise when it was reported at 43.4 vs. May's 39.0. This is contrary to the data seen in last Thursday's Non-Farm Payroll report published by the Bureau of Labor Statistics when we saw unemployment rise from 9.4% to 9.5% and number of payrolls decline by -467,000 from -322,000.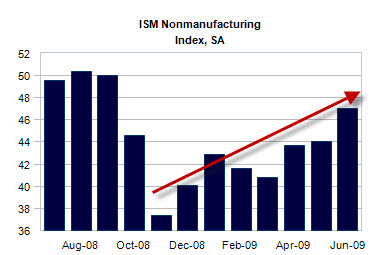 Courtesy of Economy.com