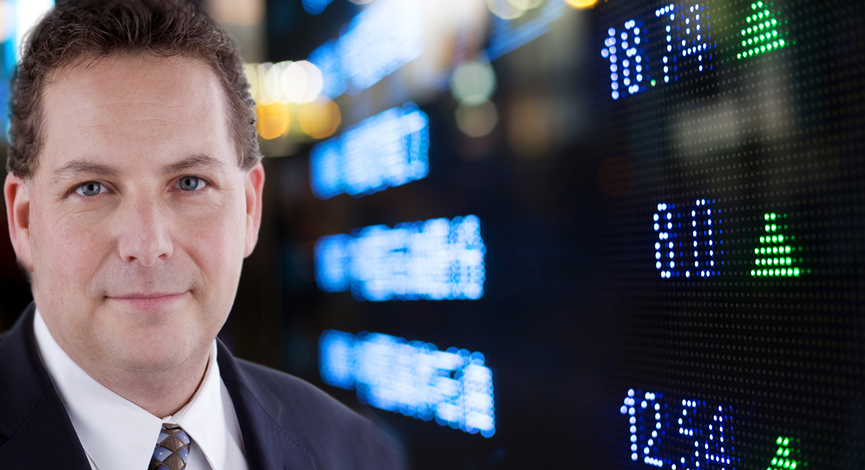 Lately, we have seen retailers spike up dramatically in value, especially those that have deeply discounted their products in order to survive the recession. We have seen companies like Joseph A. Banks offer promotions such as buy one suit, get two free and 70% off apparel. We see several key problems with this company and have outlined them below:
Although their apparel is deeply discounted they are marketing to business and business casual professionals. With unemployment rates rising we are finding it hard to believe people will be looking to buy new clothing for work. The alternative to this is that prospective employees may be out shopping for interview apparel after being recently laid off.
Consumer spending has declined as a result of lower income and we do not see suits as necessity items. On the other hand, we may see consumers looking for bargains for the classic pieces of clothing they could not afford previously.
Work & Society in general have become more casual which plays to Joseph A. Banks business casual line, but not for their suit and sport coats.
Consumers getting used to promotions from Joseph A. Banks will have a hard time buying full priced apparel when it is necessary to raise their prices.
Promotions will eventually cut into margins if we see commodity prices and labor costs begin to inflate.
Inventory turnover has been 20% lower than it's competitor Men's Warehouse (MW) over the fiscal year.
Technicals are showing that the stock is in the exhaustion phase of the rally (See Chart Below).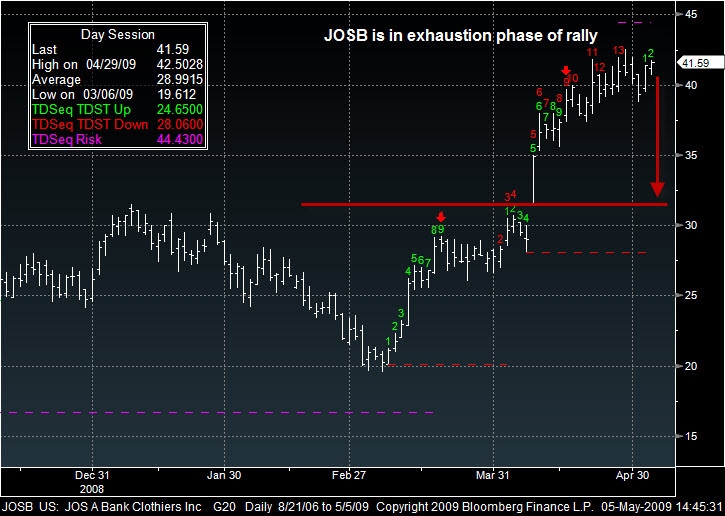 Upside risk potential remains however.
Although inventory turnover is low, classic pieces such as sport coats and suits have a much longer shelf life then other trendy fashions.
Month over month short interest on the stock has declined 17%, most likely due to the sharp increase in value.
Discounts have helped develop both new and strengthen existing client base which has translated into increased earnings and revenue at least in the short run.
Company retains high cash flow per share at $4.35.
Return on equity is at 20%
Company retains relatively low price to earnings ratio at 13 compared to it's range as well as it's competitors