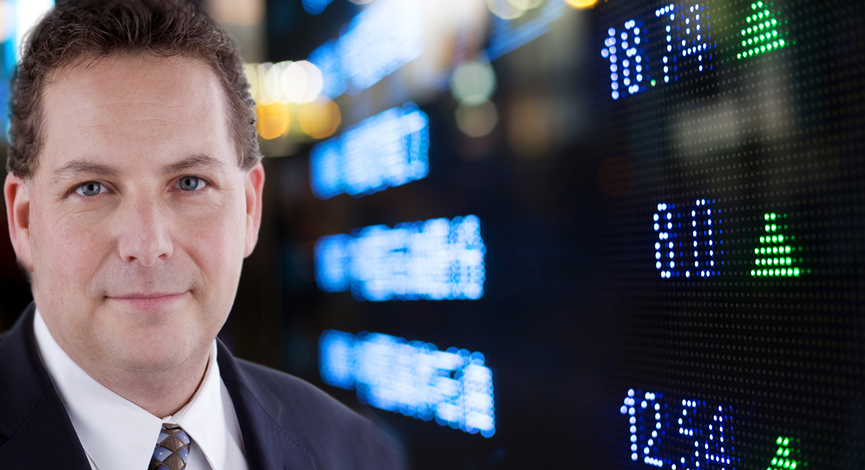 There is finally going to be someone other than Mr. Geithner helping with the daily chores over at the Treasury. It is a good thing, as by the looks of it, the "about us" section of the Treasury's website needs some work.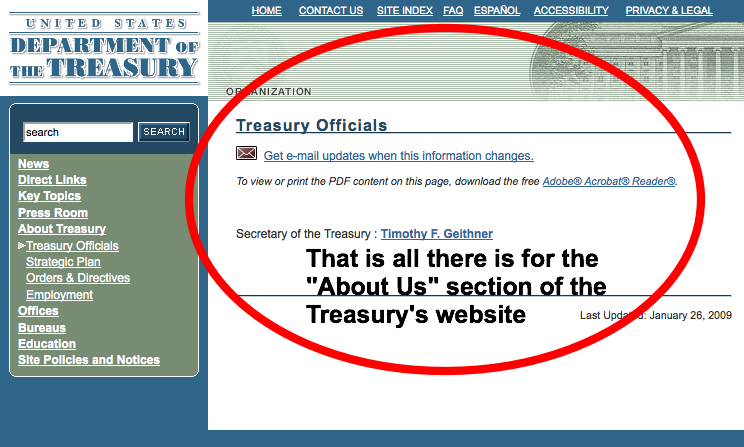 The WSJ has this on Mr. Allison's acceptance to the post. Will we actually have someone accounting for the billions of $$$ being spent???
WASHINGTON — President Barack Obama nominated Fannie Mae Chief Executive Herb Allison Friday to oversee the Treasury Department's Troubled Asset Relief Program, putting him at the heart of the administration's drive to bolster the U.S. financial system.

Michael Williams, currently Fannie's chief operating officer, is expected to be named to succeed Mr. Allison as CEO, according to people familiar with the situation.

If confirmed by the Senate, Mr. Allison will become assistant Treasury secretary for financial stability and counselor to Treasury Secretary Tim Geithner. He also will serve as an adviser on policy matters, the White House said.

In choosing Mr. Allison to head TARP, the administration is turning to an experienced manager at a time when it is having trouble filling key finance posts.

Fannie Mae and fellow mortgage company Freddie Mac are vital cogs in the administration's plan to aid struggling homeowners. Both have experienced management turmoil; Freddie Mac is without a permanent CEO.

Mr. Allison, 65 years old, has been at the helm of Fannie Mae since the government took over the mortgage titan in September. He is a former TIAA-CREF chairman and Merrill Lynch executive.

If confirmed, Mr. Allison would succeed Neel Kashkari, who has run TARP since its creation during the George W. Bush administration. Mr. Geithner had been searching for months for someone to run TARP.

Mr. Allison's nomination comes as the White House wraps up its bank stress tests, the results of which are expected early next month. The Obama administration also may have to return to lawmakers to seek additional rescue funds, a process in which Mr. Allison would likely play a large role.

The White House also said Mr. Obama will nominate William Wilkins to be chief counsel for the Internal Revenue Service and an assistant general counsel at the Treasury. Mr. Wilkins has been a partner in the Tax Practice Group of Wilmer Cutler Pickering Hale & Dorr LLP since 1988.
Source: The Wall Street Journal