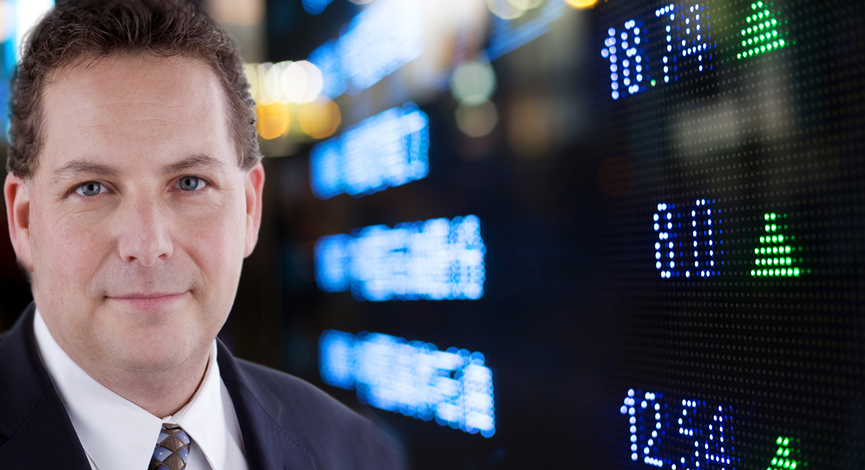 Guest: Steve Sachs, Rydex Funds Director of Trading discusses how ETFs are creating volatility in the markets. We explore this and have a good 'ole 100th episode anniversary party. Many stocks ideas are presented and call-ins from listeners on how they have become Disciplined Investors….
LISTEN TO PODCAST NOW | LISTEN @ ZUNE – @ iTUNES

Steve Sachs has more than 16 years of experience trading securities in the financial markets. In 2002, he began at Rydex as director of trading, where he oversees all securities and derivatives trading. Steve is a member of Rydex's senior management team, the investment leadership team and the Rydex investment strategy committee.
Prior to joining Rydex, Steve spent two years as senior equity trader at Eagle Asset Management, where he was responsible for the planning and execution of trading strategies for $3 billion in growth, technology and hedge fund portfolios. Previously, he was senior equity trader at Banc One Investment Advisors; account executive, institutional custody services at Banc One Investment Management Group; securities trader at Nationwide Insurance; vice president/partner at Winand, Platt and Sachs Investments, Inc.; and a registered representative at Diversified Capital Markets, Inc.
Steve holds a bachelor's of science degree in finance from Franklin University in Ohio and studied international relations and economics at The Ohio State University. Due to the breadth of his industry and market knowledge, Steve has become a regular resource for market commentary for The Wall Street Journal, Bloomberg News and the Associated Press. Steve has also spoken at industry events on topics involving equity trading including "best execution."
—
Sponsor: Try GotoMyPC free for 30 days!
For this special offer, visit www.gotomypc.com/podcast
—
Click HERE for Excel Spreadsheet with Stock picks discussed in the episode. (Remember, the spreadsheet is encrypted and the password is in this episode, so listen now….) Remember to come back to the TDI site daily as we will have updates and charts for many of the stocks listed…
Want to hear/see Buy-n-Hold Rhapsody? —-> Click HERE

Podcast: Play in new window | Download (30.2MB)
Subscribe: Apple Podcasts | Android | Google Podcasts | Stitcher | TuneIn | Spotify | RSS | More