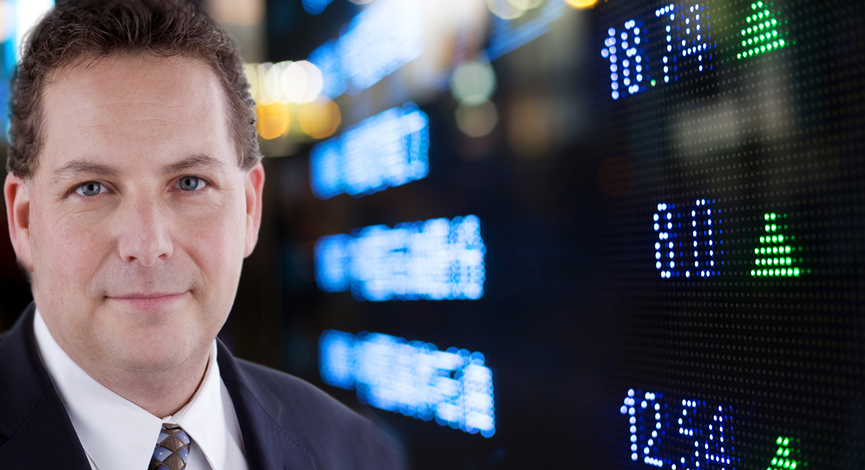 For Release 6 a.m. EST – February 18, 2009
ANDREW HOROWITZ, THE DISCIPLINED INVESTOR, WINS THE 18TH ROUND OF THE MSN MONEY STRATEGY LAB STOCK PICKING CHALLENGE
Horowitz to offer a free download of his book, "The Disciplined Investor Essential Strategies for Success" to MSN Money users
Weston, FL (February 18, 2009) – After a brutal 6 month competition, Andrew Horowitz, noted author, podcast host and MSN Money TopStocks contributing blogger, has been named the champion of the 18th round of the Strategy Lab on MSN Money, a stock-picking challenge in which six top traders run mock $100,000 portfolios for six months and document every move they make. Winning by a margin of over 20% over his closest competitor, Horowitz credits his investment strategy of "QuantaFundaTechna," detailed in his book, for his strong performance.
"QuantaFundaTechna is an investment philosophy that looks to opportunities in the markets based on a top-down philosophy, then confirms investments by a bottom-up fundamental approach," said Andrew Horowitz, noted financial author and podcast host. "By using this in conjunction with the MSN Money Stock Screener I was able to use a healthy dose of technical analysis to determine exit and entry points."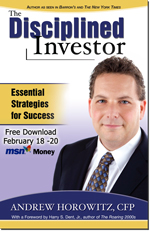 "Despite the economic pain of the past few months, Andrew managed to gain 14.5% in a market down 34%," said Brad Meacham, MSN Money blogs editor. "In the worst market in recent memory, he and the other contributors in the MSN Money Strategy Lab competition have shown readers how to thrive as well as survive."
Download a Free Copy of "The Disciplined Investor"
In celebration of his win, Horowitz is offering a free download of his book, "The Disciplined Investor Essential Strategies for Success," for a limited time to all MSN Money registered users. The book contains several tips and tricks that Horowitz used in developing the "QuantaFundaTechna" strategy and is a great resource for both the novice and more experienced investor. Each chapter details the core disciplines that make up a complete portfolio strategy. Copies of "The Disciplined Investor Essential Strategies for Success" will be available for a free download on the MSN Money site February 18 – 20.
CLICK HERE TO DOWNLOAD FREE BOOK
Although the Strategy Lab is over, you can still follow Horowitz on this website TheDisciplinedInvestor.com and as a contributing writer to the MSN Money TopStocks Blog at http://blogs.moneycentral.msn.com/topstocks/.
For more information, or to arrange an interview with Andrew Horowitz or
Brad Meacham please contact:
Laura Rahuba – Horowitz & Company
Tel. 954-349-0800
Email: bookings@thedisciplinedinvestor.com
###