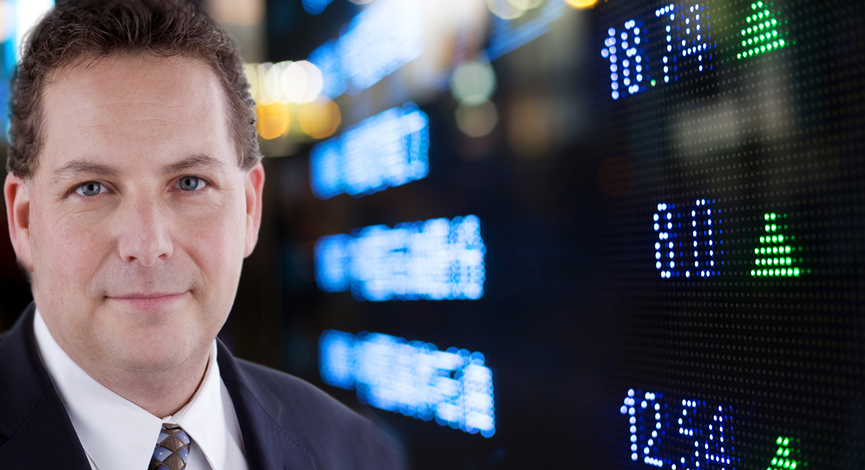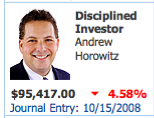 (Did I get your attention? Don't worry, I am good to my word. Read through this post and then join me in D.C.)
But, in all seriousness, it has been an awful week, month and year. Since this start of this round of the MSN Strategy Lab, my portfolio is down 4.58%. Yet during the same period, the DJIA is down a whopping 21% and the S&P 500 is down 25%. All the same, most of the portfolios for the StratLab players are doing we considering the market meltdown.
The good news is that I am back in FIRST PLACE (for now) as the "Amateur" allowed his well designed portfolio, full of shorts, to run up and run down during the recent roller coaster ride for the markets. I have been wondering why he did not place any protective stops on positions that racked up such amazing gains over the past few days. I'll have to ask him and get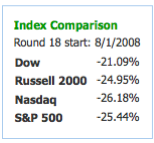 back to you on that.
The main strategy I am using for the StratLab is similar, but not identical to our TDI Managed Growth Strategy. That portfolio has also outpaced the market by a wide margin. In fact, a recent review of portfolios show that it is trouncing the S&P 500 by over 30% since the inception on July 1, 2008.
If you are interested, check out my latest Strategy Lab Journal entry to pick up a few stock tips. If you are interested in the process we are using in our portfolios, be sure to check out the virtual tour for the TDI Managed Growth Strategy HERE.
—
Also, if you would like to meet up in Washington D.C., we'll be gathering a panel of the Strategy Lab players for The Money Show Washington D.C., on Nov. 6-8, and we hope you can join us for the debate. The players will be among the more than 50 investing experts on hand to help you gear up for changes in the political landscape as we move toward a new market year.
Admission is free for MSN Money readers. To register, call 1-800-970-4355 and mention priority code 010333, to register for free today!
—
We are planning a little gathering/cocktail party for all Disciplined Investors. There will be a book signing and a strategy update along with a Q/A.
If you are interested in attending on Thursday November 6th, contact us by emailing: laurar@horowitzco.com or call the office @ 954-349-0800.