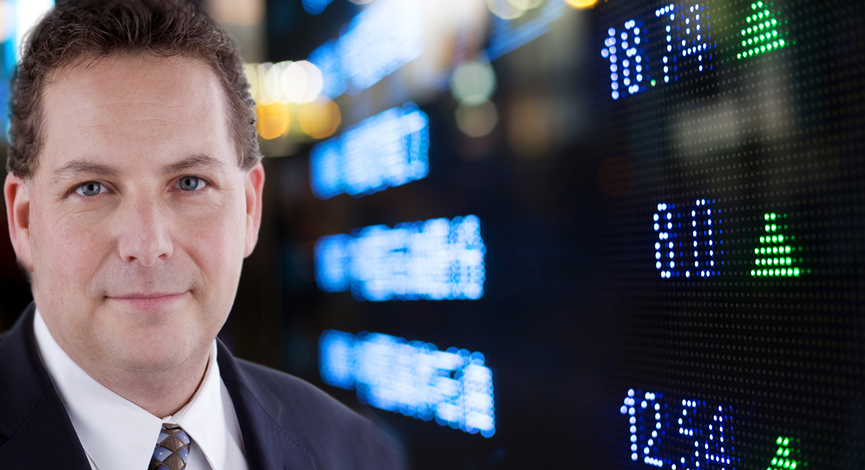 Guest: Corey Rosenbloom, Pro Investor and top blogger. We look at the best ways to start trading the
markets and how Corey controls risk and continually learns. He gives a stunning review of my book – The Disciplined Investor… Nice! We also discuss the sector rotation that would be occurring if the markets were normalized. In addition, listen in for the the 12 Tribes of Investing.
Finally, we dig into the latest stock market miracle program that a "big name" author is promoting. For only 30 minutes a day, you can now trade your way to success, quit your job and become an instant millionaire.. Yeah right!

Corey Rosenbloom is an independent trader who trades his own accounts and focuses on intraday patterns in index futures, but also trades sector ETF positions. He is currently working with a team to develop a hedge fund which focuses on broader trends in inter-market relationships and equity market sector rotation strategies.
Corey founded and manages the Afraid to Trade.com site in late 2006, which provides daily analysis and education, often from a psychological basis, designed to help traders and investors overcome fear from trading losses through solid education. He offers limited mentorship and consulting opportunities and is working on expanding the website as an educational resource for traders. Check him out for trading lessons and mentoring opportunities
Stocks Discussed this Episode: Google (GOOG) , Yahoo! (YHOO) , Microsoft (MSFT)
— Indications of Interest as discussed in this episode–
---
The ZachZone Stocks : Verso Paper Corp. (VSR), American Capital Agency Corp. (AGNC), American International Group, Inc. (AIG), Ascent Solar Technologies, Inc. (ASTI), JA Solar Holdings Co., Ltd. (ADR) (JASO), Annaly Capital Management, Inc. (NLY), MF Residential Investments, Inc. (MFR), Hughes Communications Inc. (HUGH), Natus Medical, Inc. (BABY), Polypore International, Inc. (PPO), TBS International Limited (TBSI), Diana Shipping Inc. (DSX), DryShips Inc. (DRYS), Euroseas Ltd. (ESEA), Genoptix, Inc. (GXDX)
---
Try GotoMeeting free for 30 days! For this special offer, visit www.gotomeeting.com/podcast
Podcast: Play in new window | Download (24.9MB)
Subscribe: Apple Podcasts | Android | Google Podcasts | Stitcher | TuneIn | Spotify | RSS | More