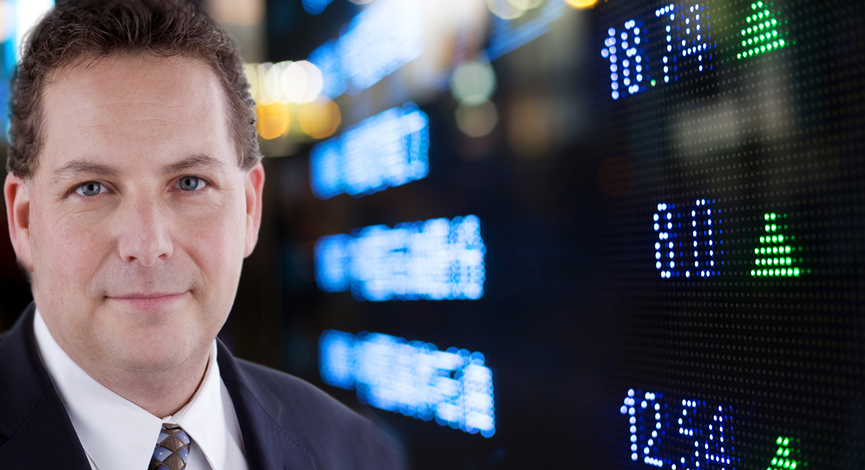 Last week, eBay announced a rather lackluster earnings report citing several factors for the miss. In addition, the long acting CEO, Meg Whitman will also step down making was for new ideas that may help to stop the ongoing share decline. If you were one of the unlucky ones that bought the stock in January 2004, you could be sitting on a whopping 54% loss. That translated to an 85% increase from this level in order to break even!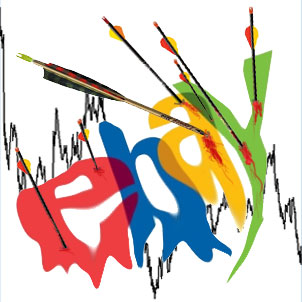 The timing of her departure could not be any worse. It translates to more like an "exit, stage right," than a graceful departure towards a comfortable retirement. It may be a signal to shareholders that there are more problems that lurk beneath the surface and an indication that this earnings report is simply the horns blaring from the bell-buoy warning ships of the imminent danger ahead.
There is no doubt that eBay has been an amazing success story and a pioneer in the online auction business. Unfortunately, the way that you can recognize a pioneer is usually from the arrows in their back.
When a company invents successfully, you can be sure that fierce competition will soon follow. While eBay has cornered the market for online auctions since their inception, today there are several competitive alternatives such as uBid and even Bidz.com. In addition, what may not be so apparent is the fact that there has been a focused trend toward developing auction sites that do not seem to "look" or "feel" like auctions. The fact is that some people cannot bear the anxiety of the bid-wait-bid-wait-bid-bid-outbid-wait-bid/won or lost process.
Online giants, Amazon.com, MSN Shopping and Yahoo! Shopping each have person-to-person stores that are very similar to the eBay, Buy It Now program. In reality, eBay auctions that use Buy It Now are no different than any of the non-auction online stores. The seller prices the item and if a buyer wants that item, he or she will pay the stated price. There is no bidding, haggling or negotiations.
Then, there is the matter of the very successful PayPal division, which was acquired by eBay in 2002 for $1.5 billion. Now, its dominance is also being challenged. In an apparent move to steal market share, Google's checkout is waiving transaction fees through February 1, 2008. So, online merchants that decide to use Google Checkout rather than Paypal will not pay related transaction fees. Adding insult is Google's offer to merchants that provides $10 in Google Checkout credit for every $1 spent through AdWords campaigns.
Perhaps, more concerning than competition from Google is the ongoing infiltration of scam artists that are upsetting the fine balance of trust between buyer and seller. These range from the well-documented online gangs that pilfer retail establishments and re-sell stolen goods to the international crime rings that attempt to hijack sales by posing as well-rated buyers. The latter group will attempt to close auctions early and send false PayPal payment information in an attempt to obtain free goods. (See TDI "Crime and eBay Recipe for a Short Position" 3/19/07 and "eBay Follow up Still Coming Up Short" 6/11/07)
The latest revelations that eBay's competition is to blame for the continuing bad news can be found within comments about the earnings release:

"Problems that were weighing on eBay continue to weigh on eBay," said analyst Jim Friedland of brokerage Cowen & Co. There are (many) more options to sellers on the market … many of which are cheaper to sellers," the analyst said of online retail alternatives such as Amazon.com Inc or independent sites that rely on ads to drive traffic to them.
In an economic environment that will see more people looking for ways to enhance their revenues from alternative sources, eBay should be doing much better. Even Whitman states this obvious point, yet there is something much greater at work here as the company is coming up short in a time that they should be raking it in.
"Consumers are clearly being more conservative," Whitman said in a joint interview with Donahoe on cable TV channel CNBC. "I anticipate we will see an increase in casual sellers who are supplementing their income. "eBay at least partly benefited during the economic downturn of 2001-2002, allowing people who had lost their jobs to start businesses on eBay, Whitman told Reuters. Some 1.3 million people now derive at least part of their livelihood on eBay."
The stock could be headed for more trouble if management cannot prevent the interference of auctions due illicit activity that has become more common as the Internet continues to become an online playground for international scam artists, particularly with regard to high-ticket electronic. Unfortunately, it has been reported that nothing seems to be too precious to sell at auction, including body parts, ivory and several other unsavory items.
In an exit interview with TechCrunch, Meg Whitman maintained her cavalier attitude with regard to the questionable Skype acquisition and only cited disappointment with her career as not being able to do a better job with Japan:
Q: What was your biggest mistake?

Whitman: I am not one for regrets, but I still regret we don't have a presence in Japan.

Q: What about buying Skype?

Whitman: We liked Skype and still like Skype as a standalone business""a $400 million, four-year-old. Skype is doing more business as a four-year-old than eBay, Yahoo, or even Google did. We saw potential synergies between Skype and eBay. The next year or so will prove out if we were right. We've only had our management team in there for three months. Prior to that we had the founders, who are brave individuals, but were motivated by the earn-out.
Words aside, glancing at the 5-year chart shows the impact on share price of the late 2005 acquisition of Skype.
In a few years, when we have the advantage of hindsight, eBay's stock price may be as much as $10 lower if they are unable to curtail the international interception schemes seemingly spreading like a cancer in their auction business. One thing is for sure, the timing on Meg's departure seems right.
What to do from here? Buying seems to be a mistake unless management can show some plan of turnaround. Investors could consider a short position or purchasing a put contract close to the money. If you are long, consider hedging with either covered-calls or puts. For now, the technicals show no downside support beyond the next two levels of $25.30 and then $23.65. Consider a cover at $22 if you are entering a swing trade. Longer term it could go much lower.
All items point down, fundamentals, technicals and sentiment. While this could be considered an appetizing position to a contrarian stock investor, this looks plain rotten otherwise.
Disclosure: Horowitz & Company clients do not hold positions in the securities mentioned as of the date of this article.
————————————————
Andrew's book, The Disciplined Investor – Essential Strategies for Success is available. It is time to get back to basics!