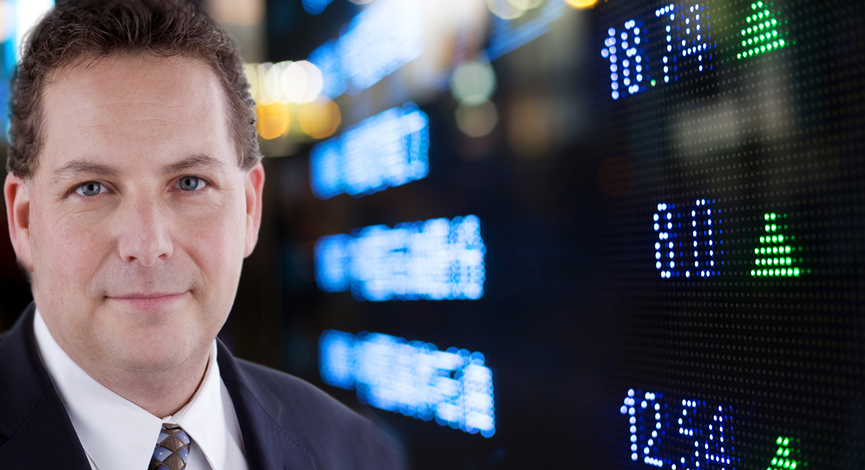 AWARDS SHOW! The Disciplined Investor's 1st Annual BESPy Awards – 2007
The First Annual BESPy awards. The BESPy recognizes the "Top" BLOGS, EDUCATION, SOFTWARE and PODCASTS dedicated to Business and Finance for the modern investor. There are thousands of financial sites, blogs and podcasts available for the Disciplined Investor, and we are looking for the cream of the crop.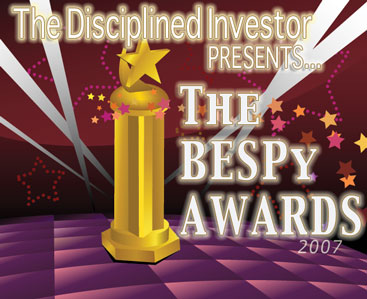 "An ALL-STAR LINEUP!" The show has many of the superstars from the world of modern finance, including, Aaron Task, Eric Savitz, Barry Ritholtz, Gal Arev, Bill Cara, Flexo Smith, Fausto Pugliese and many more! Listen to find out who takes the BESPy Award for each category.
The BESPy Awards are broken down into four main categories – Blogs, Education, Sites/Software and Podcasts, and further divided as follows:
BLOGS – Savings and Budgeting, The Word of Finance, Productivity, Life and Marketing, Behavioral Finance, Investment Wiki, All In One Blog/Research, Tradesharing, Market Stats and Research, Options, Stock Tips, Forex Trading and Currency, Technology, Technical Analysis, Market Commentary and Financial Fun and Foley
EDUCATION – General, Day Trading
SITES (and Software) – Charting, Stock Screening, Options, Economics, Market/News Tracking, RSS Readers/Mashups, Investment Blog of Blogs, Stock Mash Up/Message Boards, Portfolio Tracking, Market and News Services, Best Overall Sites for Research
PODCASTS – Daily Market Wrap, Daily Investment News, Money/Finance, Weekly Magazine
For a complete list of all of award winners, CLICK.
Podcast: Play in new window | Download (30.3MB)
Subscribe: Apple Podcasts | Android | Google Podcasts | Stitcher | TuneIn | Spotify | RSS | More
___________________________________________
Andrew's recently released book is available through Amazon and other fine retailers. The audiobook is available for immediate download through our online store.
Subscribe to Podcast FREE through iTunes or Zune Marketplace
___________________________________________