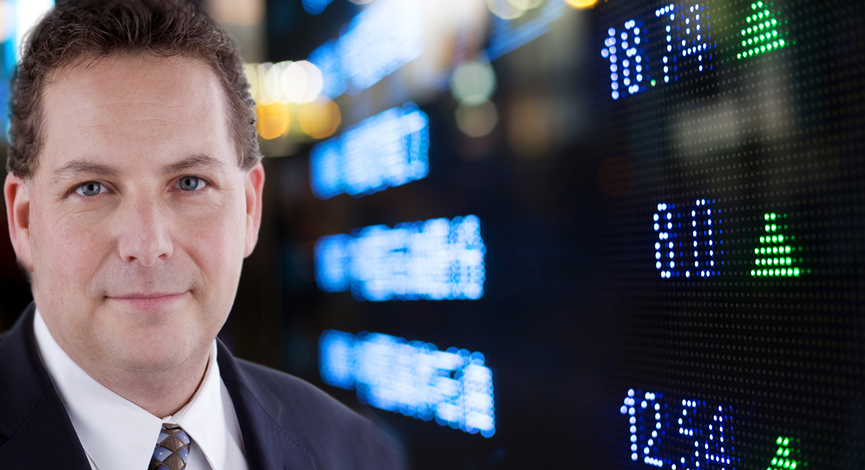 Gamestop (GME) has a simple model: Sell new video games and then eventually buy them back from people who have become bored with them. The real power is in the second part of the strategy. GME buys a used game for, about $5-$10 and resell it for $20-$30. The people who feel they need to purchase the newest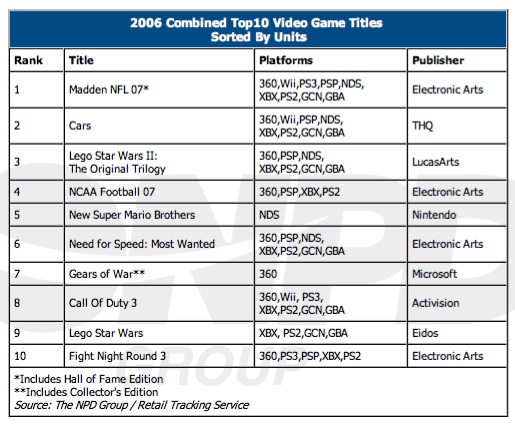 and greatest can also buy new games at full retail price. Then when they get tired of the game, GME will buy it back for $5-$10 and the cycle can repeat. (and repeat and repeat)
Estimate profit margin per transaction of the used item is at least 100%, far out pacing any other product they offer.
GME also sells new and used gaming systems. This way, they are able to promote video games on multiple platforms.
According to leading marketing information provider, The NPD Group, in 2006 U.S. retail sales of video games, which includes portable and console hardware, software and accessories, generated revenues of close to $12.5 billion, exceeding the previous record of $10.5 billion set in 2005.
The stock has run up during the past 12 months and the recent pullback on the earnings announcement looks to make the stock more attractive.
What is even more intriguing is the fact that many of the gaming system manufacturers, like Nintendo and Sony have reported that they are continuing to have supply problems for many of their gaming products. They are producing them with full manufacturing capacity and it still not enough to keep up with demand.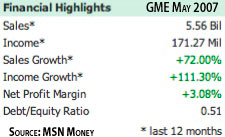 The Sony PS3 is solid and prices, thus far have been steady. Consoles are high priced though and this once more brings back the benefit of the "used" model. Since prices on some of these new systems are out of the reach of many consumers, their only choice (because they HAVE TO) is buying a used product. This plays right into the hand of the GME bottom-line.
Young adults love Gamestop because of the design of the store and the vast selection available. While other retailers like Wal-Mart and Blockbuster sell video games, at Gamestop they can actually play the game before they purchase. In fact, sometimes there are several people waiting in line to play a game on one one of the consoles. Beyond that, the availability of used games is a huge pull. Remember, in retail it is all about getting the customer into the store. Without that there will never be a sale-at least for brick-and-mortars.
Overall, the stock is poised for a breakout with margins continuing to expand and outlook for the industry strong. Even so, the better choice will be to start with this slowly since as of the post the market, in general, is short-term overbought by a far margin.