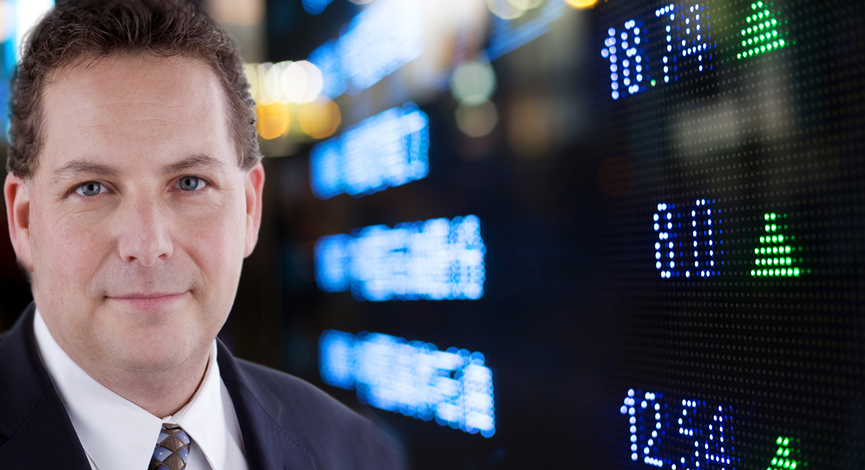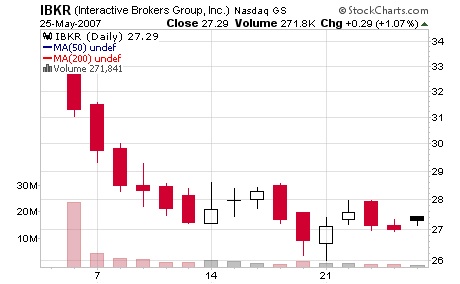 In the spirit of looking to make money, it would seem that the longer this rally continues, the better the sector and this stock will do. Most companies have already been consolidated and there are only a few companies in this sector. The ones that are left have skyrocketed. The IPO was a lackluster at best but, we are continuing to buy for client accounts in small increments.
Target Price: $ 41 if the current P/E (about 20) and PEG (about .65) are any indicators.
Take a look at the numbers: (cannot be ignored):
2006 Sales (mil.): $1,736.8
1-Year Sales Growth: 58.0%
2006 Net Income (mil.): $734.2
1-Year Net Income Growth: 37.1%
37%WOW!
About the company: Interactive Brokers Group serves investors who interact with world markets, focusing on the use of technology in securities trading. It does business through electronic market-maker Timber Hill, as well as its Interactive Brokers brokerage subsidiaries; it executes more than 500,000 trades daily in stocks, options, futures, foreign exchange, and corporate bonds. Customers may trade on about 60 exchanges and market centers in about 25 countries. The company caters to experienced individual and institutional investors. Large banks and brokerages can also provide the company's interface to their customers through a white-label arrangement. Founder and chairman Thomas Peterffy controls Interactive Brokers Group.