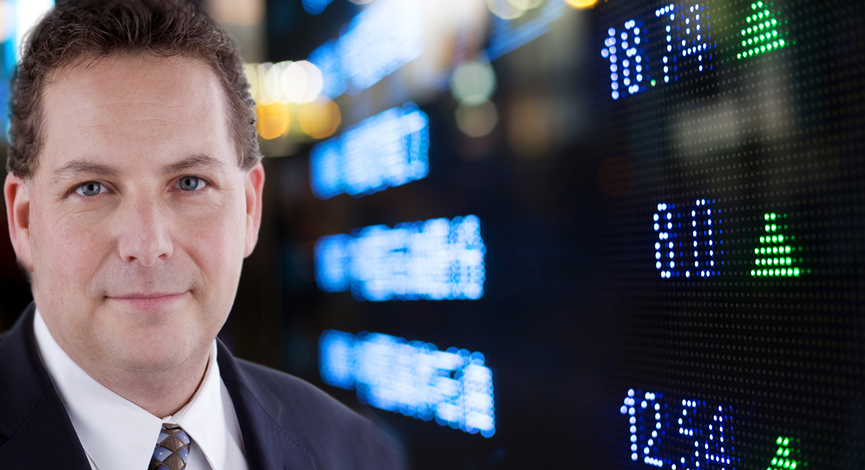 We have been watching fund flows for the past couple of months to get a handle as to why there is the unrelenting bid to markets on a daily basis. With the opening bell being the starting gun for buyers to step in it is very possible that the individual/retail investor is a good part of the reason.
As mutual funds are bought, managers need to allocate the portfolio in order to keep to their strategy/benchmark. Since the only time mutual funds are priced is at 4pm, money that flows in during the day may be hitting the markets the next morning.
Above is a table that shows the ramp of money into equity funds at the end of October. If you recall,, the month started off slow for equities and then gained some traction toward the end. The massive inflows into equity funds (some of the money may have come from redemptions of Bond funds) helped to push markets higher as can be seen in the weekly price chart of the S&P 500.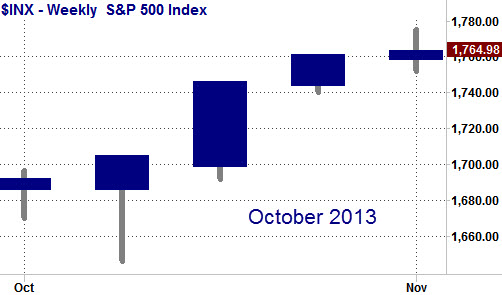 Whether or not this is a contrary indicator, as it usually is, is yet to be seen. A few sharp drops may spook the last-in-to-the-party to rethink investing near the all-time highs. Surely there are some institutional sellers taking advantage of the excess flows in order to trim gains into the end of the year.