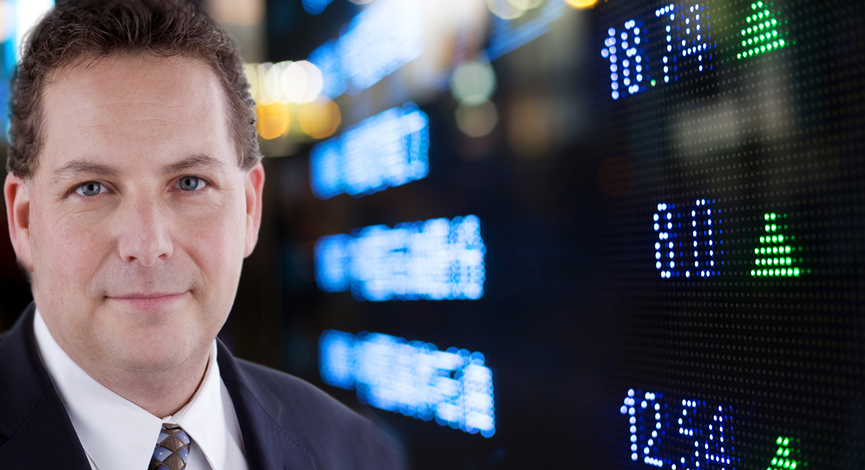 Import prices took a turn lower this month – much lower in fact. The price of energy had much to do with it, but the fact that the trend is moving lower can be seen in two ways.
First, the cost of goods to manufacture is dropping and that can be good for some companies as they may see margins expand. Of course this assumes that they are selling the goods at a level that they had seen previously. If the sales are off by a wide margin, then the cost of the inputs won't matter much.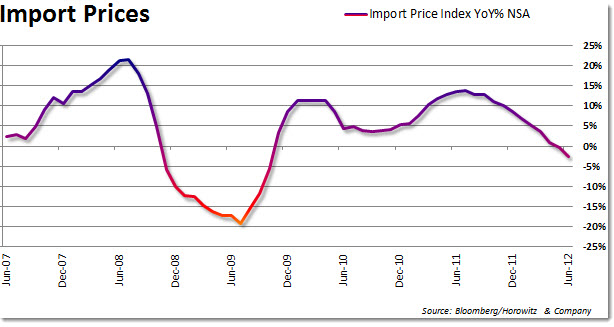 On the other hand, it is also a warning that prices are dropping due to a lack of demand. This is a cause for concern as the potential for a slowdown in earnings is very real. Already we have seen companies missing estimates that have been lowered substantially. So far during this earnings season, only 10% of the companies that have reported have beaten estimates. Obviously the season has just begun, so there will be much more to chew on in the weeks ahead.
The fact that prices are dropping will be seen by market participants as more reason that the FED can step in with some additional easing as inflation is benign.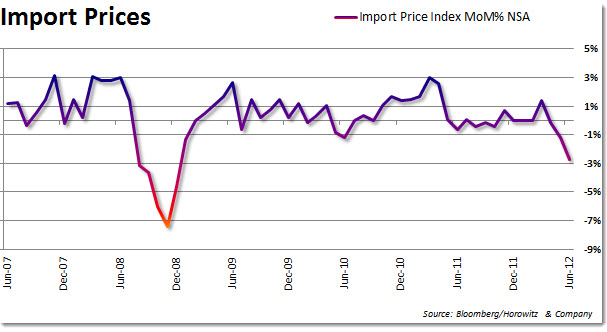 July 12 (Bloomberg) — Prices of goods imported into the U.S. decreased more than forecast in June as declining energy costs curbed inflation.

The 2.7 percent plunge in the import-price index was the biggest since December 2008 and followed a 1.2 percent drop in May, Labor Department figures showed today in Washington. Prices excluding fuel fell 0.3 percent, the most in almost two years.

The cost of goods and materials that the world's largest economy purchases from abroad may remain depressed as cooling markets from Europe to Asia restrain demand for commodities like oil. A rising dollar also means American companies can hold the line on prices, consistent with Federal Reserve policy makers' projections that inflation will ebb.

"Global demand is leaning toward slower growth," said Jonathan Basile, an economist at Credit Suisse in New York. "Prices are under control. The Fed doesn't have to worry about inflation."