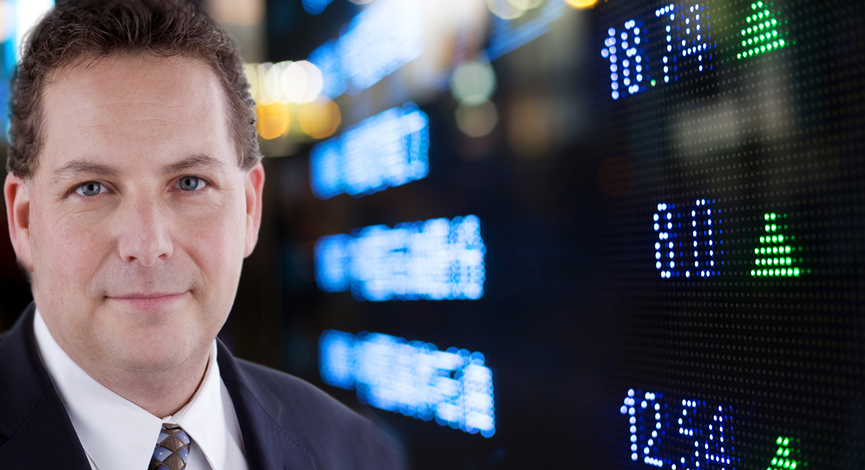 Bloomberg always has an interesting daily chart that is available on the subscription service. This particular piece was very interesting. (H&C clients hold a position in RSX – Russia Equity ETF)
(Bloomberg) — Russian equities have underperformed Brent oil by 20 percent since the beginning of August, a sign to Moscow-based hedge fund Verno Capital that the country's commodity-driven RTS Index may be poised for a rally. The CHART OF THE DAY shows the equities gauge lagging behind Brent, the benchmark for European oil. The RTS index has fallen 22 percent since Aug. 2 to 1,530.70 while Brent has slipped 2 percent to $114.09 a barrel. The RTS was at 1,968.14 on Aug. 2, when Brent was at $116.46 a barrel.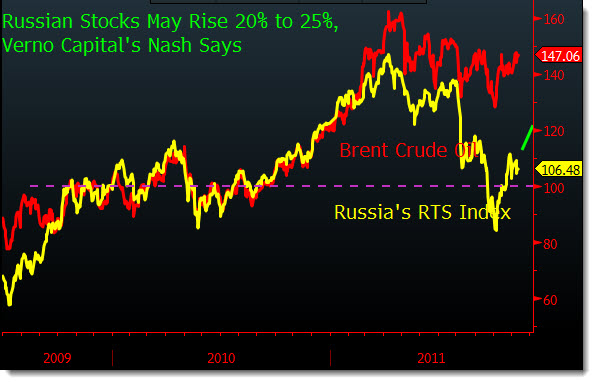 The underperformance in stocks reflects investor concern that Europe, Russia's largest trading partner, may sink into recession as the region's debt crisis spreads from Greece to Italy, said Roland Nash, chief investment strategist at Verno Capital. The RTS could surge about 25 percent if those concerns abate, he said.

"My tentative conclusion is to get into the Russian market at these levels, but that does require looking very carefully as to what's happening in Italy," Nash, who helps manage more than $150 million in Russian equities, said in a phone interview from Moscow.

The European Commission cut its euro-region growth forecast for 2012 by more than half on Nov. 10 and said it sees the risk of a recession as leaders struggle to contain the debt crisis.
 ___
Looking to invest in The Disciplined Investor Managed Growth Strategy?
Click HERE for the virtual tour….
___