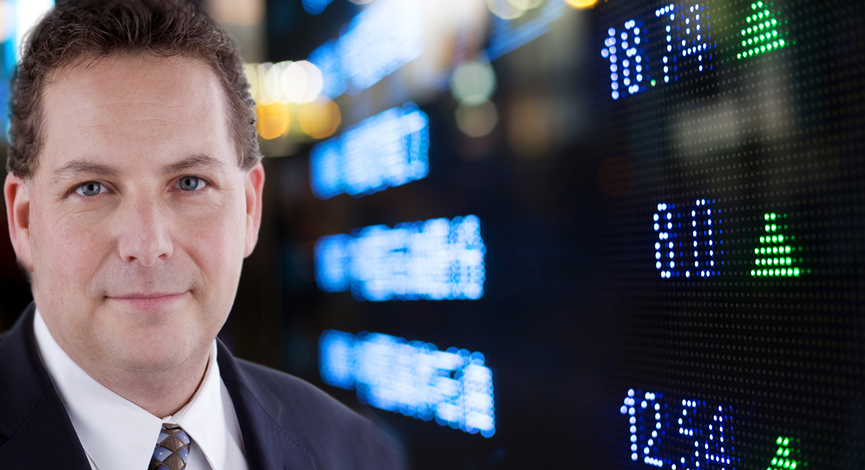 It was a lousy report. Nothing good to say at all about it, no silver lining on this one. Perhaps the case to made is that consumers are still spending, but that is also in question. From the recent earnings reports, the read through is that there is a good amount of consumption coming from Asia and Latin America, not the U.S. or Europe.
So, is this simply a case where this economic indicator has little value when looking at the potential for corporate earnings? This is possible, but there are times that what consumers say and what they do are mutually exclusive. Given the fact that companies are much more exposed to global revenue sources and consumers from around the world, it is a much better idea to get a read on actual spending these days.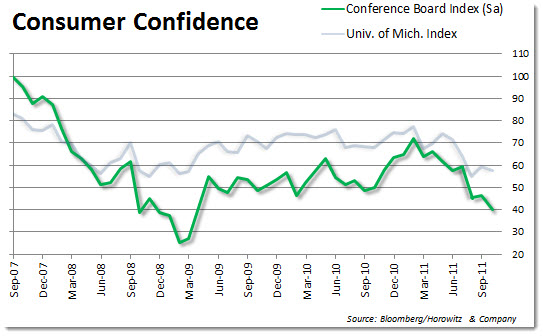 It is not that this report should be excluded from an economic analysis. Rather, the total of all indications of consumer activity may be a better representation. Moreover, the recent news headlines from Europe and related to political bickering has not been uplifting.
China looks to be happy….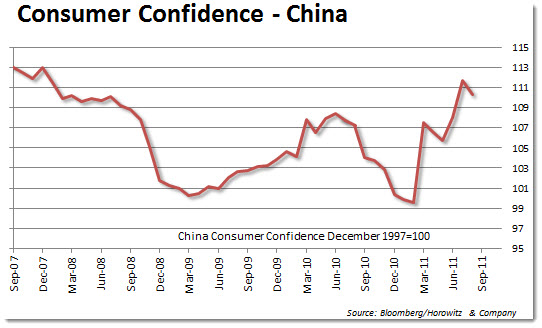 On the other hand, Europe is miserable…
From JP Morgan:
The Conference Board consumer confidence index fell 6.6 points in October to 39.8, reaching a new low for the recovery. The index has basically been in freefall since peaking at 72.0 in February; the largest decline was reported in August (-14.0 points) after the most intense period of the debt ceiling debate, but there have been other sizable declines reported as well. There is a tendency for the index to be weak in October (even though it is seasonally adjusted), but it still looks like the October report was pretty lousy even considering this downward bias""the 6.6-point drop in the index was the largest monthly decline reported for an October since 2002.
___
Looking to invest in The Disciplined Investor Managed Growth Strategy?
Click HERE for the virtual tour….
___