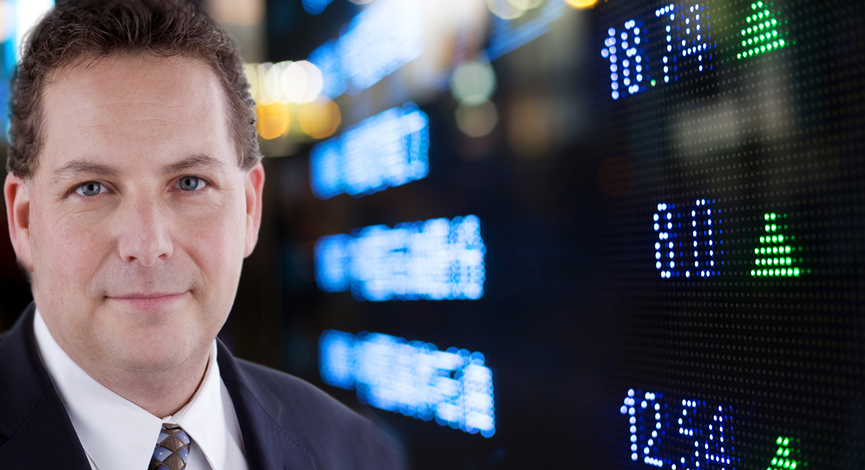 Just yesterday, the comment that we made to clients at the end of our daily letter was:
In summary: The coast is not clear, there are still many monsters under the bed.
Fast forward and we wake up to a few unnerving reports that once again show that there is a a profound slowdown occurring. Moreover, consumers are taking notice (even if the stock market has recently de-coupled from economic reports).
The economic data today continued to show a mixed situation. There were some thoughts that the housing situation is starting to turn as the Case-Shiller Home Price index showed that (as of June 2011) 19 of the 20 areas covered and the monthly composites were up as compared to May. Unfortunately, the Year-over-Year numbers showed a 4.5% DECLINE for the 20-House Index.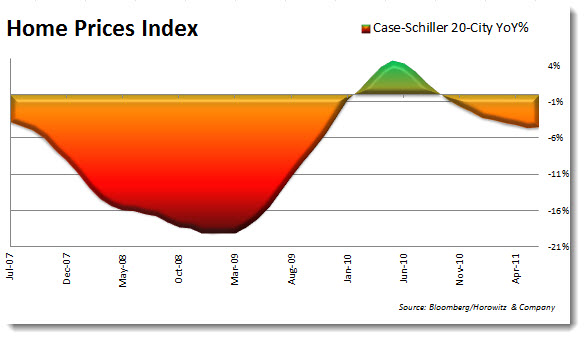 The longer-term view of this is even uglier. Take a look at the average price of a home has declined over the past few years. While the last reading provides some hope, there is a long way to go.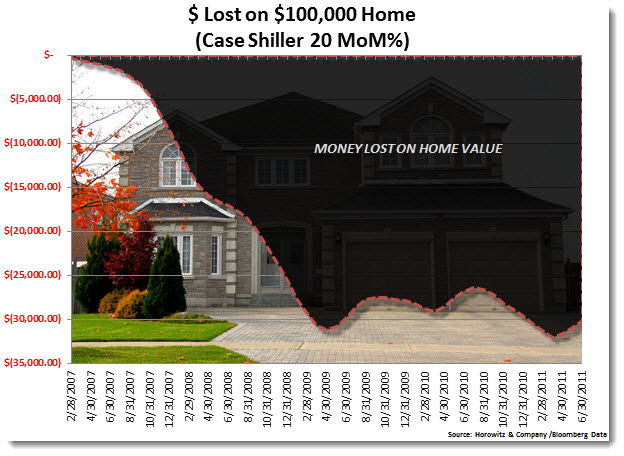 Finally, at 10am, the release of the August Consumer Confidence number was a big surprise. Estimates were for a drop to 59 or so. The actual number came in at 44.5! That is the lowest point seen since the levels during the financial crisis in 2009.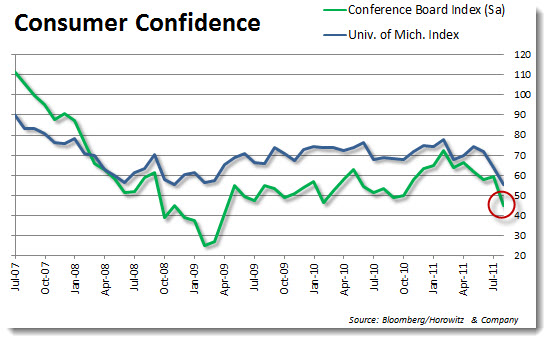 If the economic reports continue to weaken, our general overview is that this week could lead to another leg down and eventually test some of the previous support points. But, we do not want to get ahead of either move until it is proven.
Essentially, we are in no-man's land right now.