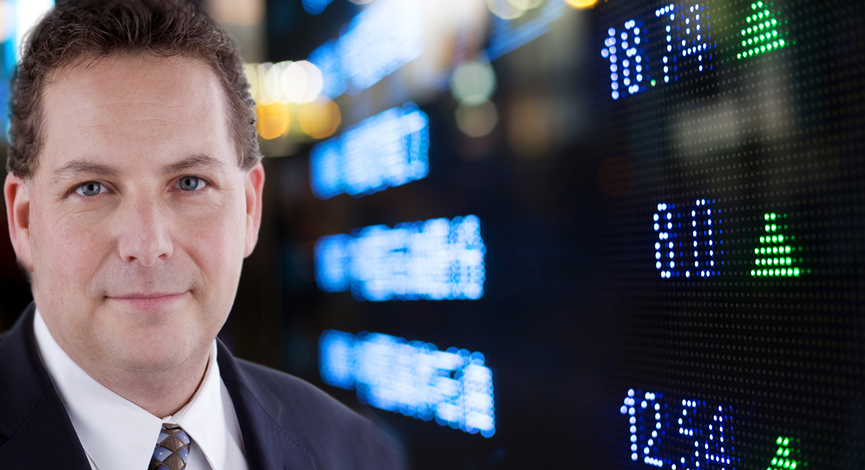 Late in the afternoon, volatility hit Transocean's (RIG) stock price as the wires reported a possible water leak in the Mariana Rig off of the coast of Ghana.   The rig is currently working for Eni who already has had supply disruptions due to the conflict in Libya.
The original news came at 2:44pm Eastern time from a blog titled Buds Off-Shore Energy where it was reported:
Transocean Marianas rig has developed a large crack in one of the pontoons on the #5/#6 anchor chain locker while they were picking up anchors, and is currenlty taking on water and listing.   The bilge pumps are keeping up (barely), but there's certainly concern that it might sink on location.   So far, 68 people have been evacuated from location.
Of course, Transocean replied to this stating that the rig was stable, not drilling at the time and only non-essential workers were evacuated.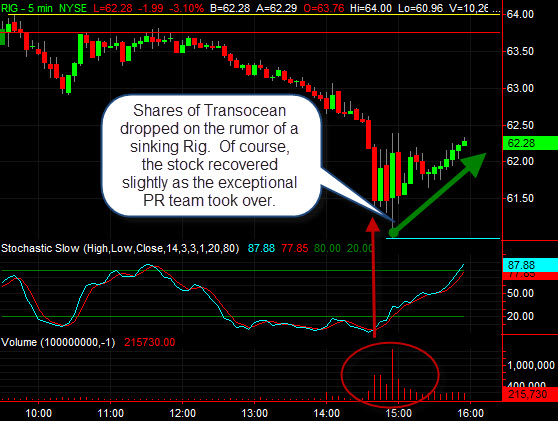 The good news appears to be that we are not going to have another incident similar to the oil spill in the Gulf of Mexico.   The downside however is that Transocean's reputation continues to be tarnished after the BP incident and now this.