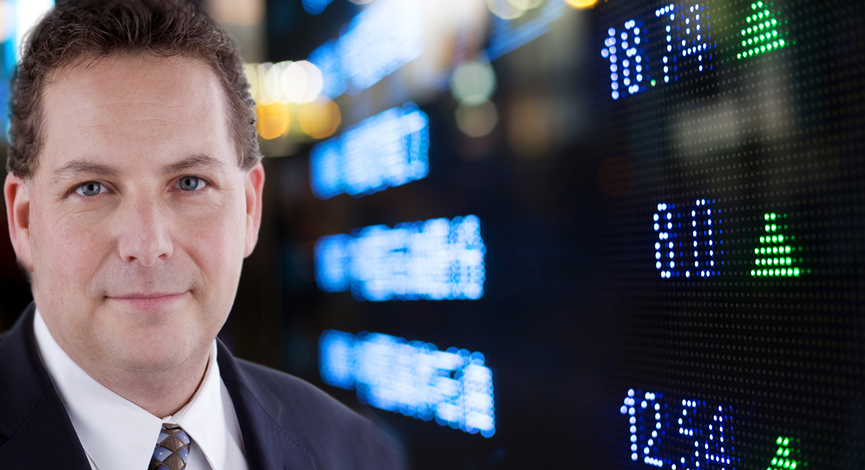 Acme Packet (APKT) is making money on its own, so why would there be a thought of the potential for a company like Cisco (CSCO) to put in an offer?

Perhaps it is because of many of the recent acquisitions by Cisco have been all about enhancing the capabilities and the usage of bandwidth. Voice and Video are the hotspot and Acme Packet provides the equipment just for that need. Think of your relationship with the internet over the past year. How much more streaming video and audio do you consume?   How about Voice-Over-IP – Skype etc? How about video chats? This is prime ground for Cicso to be hunting and perhaps a good fit.
Yes we like this company and hold it in client portfolios.
Company Description
Acme Packet   is the leader in session border control solutions for delivering trusted, first-class unified communications and collaboration. We enable the delivery of interactive communications""voice, video and multimedia sessions""and data services across IP network borders.
Session border control is a service delivery architecture encompassing many different product categories. Our Net-Net family of session border controllers, session-aware load balancers, session routing proxies and multiservice security gateways supports multiple applications in enterprise networks and fixed line, mobile, over-the-top and application service provider networks.
These applications range from VoIP trunking to hosted enterprise and residential services to fixed-mobile convergence. Our products satisfy critical security, service assurance and regulatory requirements in these networks and support multiple protocols""including SIP, H.323, MGCP/NCS, H.248 and RTSP""and multiple border points, including service provider access and interconnect and enterprise access and trunking.
Basically, the company does wonders with a product known as session board controllers.
From Acme: Session border controller (SBC)
SBCs, a rapidly growing category of network equipment, provide critical control functions to deliver high-quality interactive communications""voice, video and multimedia sessions""across IP network borders.
Some other info…

Like many companies, Acme's earnings dipped during the recession but rebounded in recent quarters. Growth ranged from 22% to 133% during the past four quarter
Sales growth has accelerated recently, up 65% and 35% over the last two quarters.
Analysts see earnings rising 94% in 2010, then cooling to a more moderate 22% in 2011.
Additional information from Investors.com: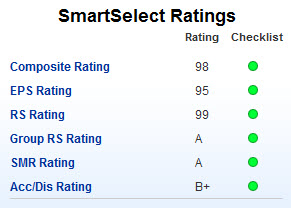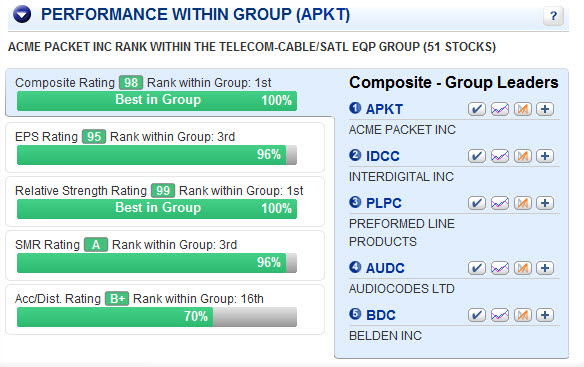 More on APKT –>> Click HERE