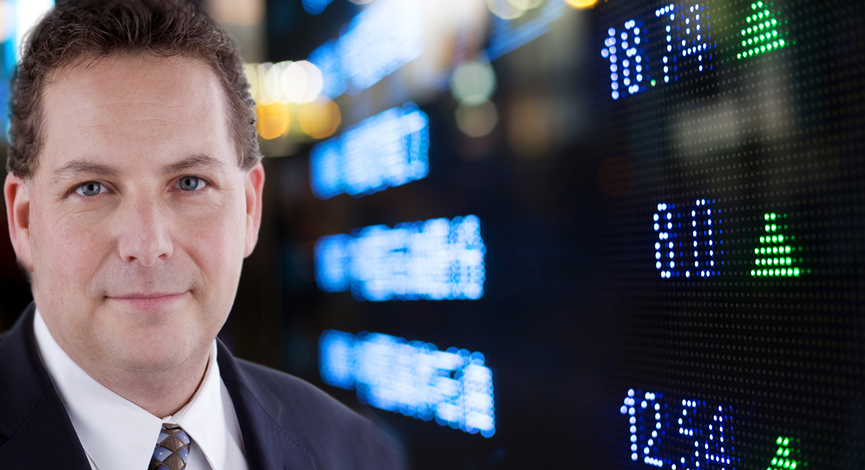 Approaching the next few days, we are definitely leaning toward disappointing numbers from the labor reports. Thursday was up first with the initial claims and the there was a higher than expected level of claims, but continuing claims fell slightly. Again, the latter number appears to be due to benefits ending, rather than employment levels getting better.
Initial Claims 479K vs 455K Briefing.com consensus, prior revised to 460K from 457K
Continuing Claims falls to 4.537 mln from 4.571 mln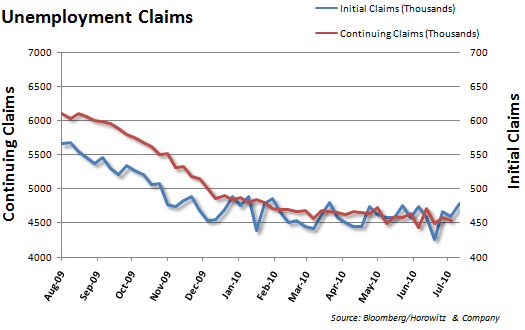 As mentioned, there was a disappointing employment number that was released today. There was clearly a rise in the initial claims number.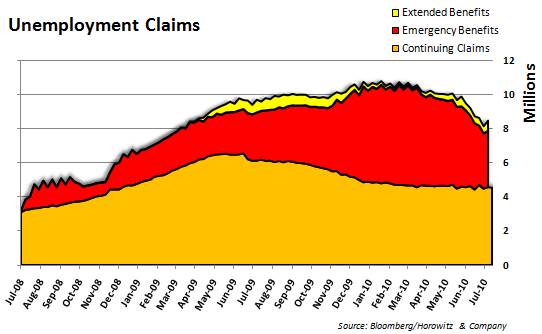 News headlines proclaimed that there was a better number for the continuing claims for the past week, but that is not true. Well, it is if you do not look at all of the numbers that are considered continuing claims. Look closely at the chart below and you can see how the emergency benefits and the continuing claims have spiked recently. Some of this is due to the reinstatement of the benefits after expiring a month ago. But, the fact is that headlines are definitely misleading on this.
Some further info from our friends over at Briefing.com:
The Department of Labor announced that the seasonal adjustment factors that have been plaguing the jobless benefits reports with unreliable data over the past few weeks have finally passed, yet we are left with a labor market that is not in any better, or worse, shape than it has been since the middle of November 2009.

With the exception of a few weeks of data, the initial claims level has stubbornly held between 450,000 and 500,000 claimants since the middle of November 2009, and during that time job growth has been virtually nonexistent.

This week was much of the same as initial claims rose by 19,000 to 479,000 for the week ending July 31. The rise was a disappointment as the Briefing.com consensus forecast called for the level to fall to 455,000.

It is possible that the jump in initial claims was largely the result of census workers filing for unemployment. The lack of growth above 500,000 may suggest that the private sector is finally entering a period of stability.

Yet, private-sector stability is not much of a silver lining given the weakness of the data. Regardless of where the unemployed are coming from, workers will need to find jobs to fund their living. Therefore, the drop in census workers is only going to leave aggregate incomes lower and, with it, consumption.

Even if private jobs are stabilizing, demand for goods will remain weak over the next few months.