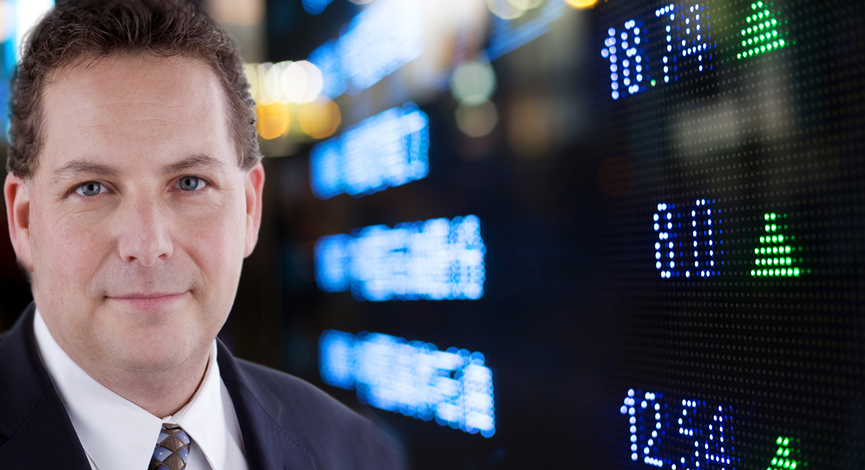 It appears that PPI and   CPI are under control. Somehow there is no pricing pressures being reported even though it appears that there are pricing pressures. These are the things that confuse the already confused….
While monthly the PPI (and CPI) fell, that is not the whole story…. Of course the LAZY press would want you to believe that as it is easier to believe the month-over month data and leave it at that.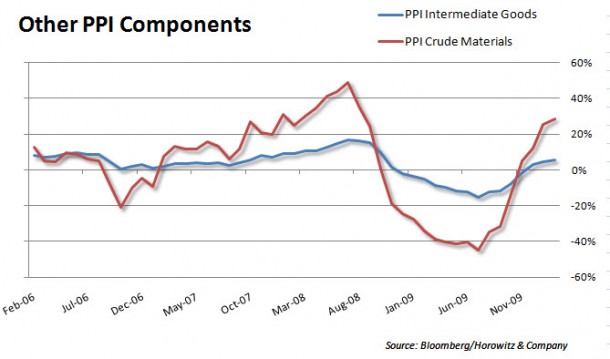 PPI Falls from Lower Energy Costs
Producer prices declined 0.6% in February after increasing 1.4% in January. The consensus expected a slightly more modest 0.2% decline.

Inflation worries continue to get expunged with every data release as the movement in prices has been almost completely restricted to the energy sector.

Energy prices declined 2.9% as gasoline and home heating oil and distillates prices fell 7.4% and 5.6%, respectively. The energy decline is in-line with the 8.7% fall in crude oil prices in February.

Core prices rose in-line with consensus expectations at 0.1%. The slight increase follows a 0.3% jump in January.

Pipeline pressures were mixed as core intermediate prices increased a hearty 0.9%, but core crude prices declined 0.6%. However, given the high unemployment rate, it seems likely that producers will not be able to pass on the higher prices to consumers anytime soon.
February PPI M/M -0.6% vs -0.2% consensus, prior +1.4%
February Core PPI Y/Y +1.0% vs +1.0% consensus, prior +1.0%
February PPI Y/Y +4.4% vs +4.9% consensus, prior +4.6%
February Core PPI M/M +0.1% vs +0.1% consensus, prior +0.3%