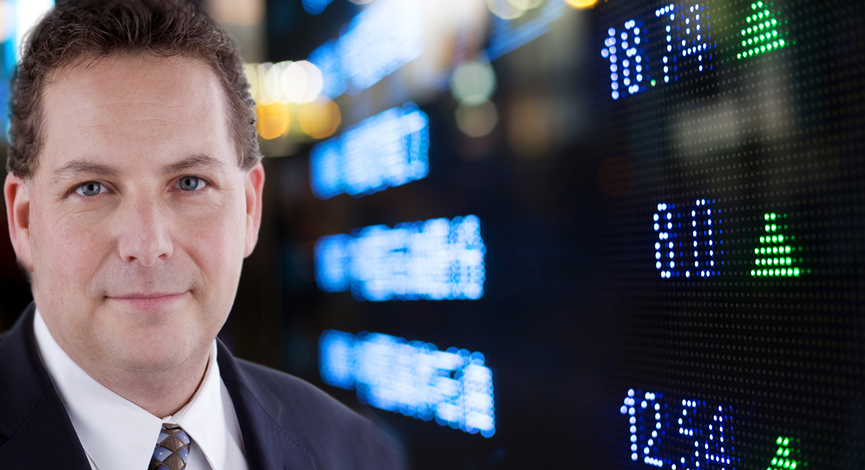 Welcome to the Horowitz Gallery of Extraordinary Payroll releases .. Spend some time looking, but do not touch as most of these numbers will certainly be revised shortly.
We will be updating this shortly as we are sure to get further updates and revisions from the BLS.
November nonfarm payroll revised higher to 64K from 4K increase
January Average Hourly Earnings M/M +0.3% vs +0.2% consensus
January Average Hourly Earnings Y/Y +2.5% vs +2.2% consensus
January Unemployment Rate 9.7% vs 10.0% consensus, December 10.0%
January Nonfarm Payrolls -20K vs +15K consensus, December revised to -150K from -85K
Average Weekly Hours 33.3 vs 33.2 consensus, prior 33.2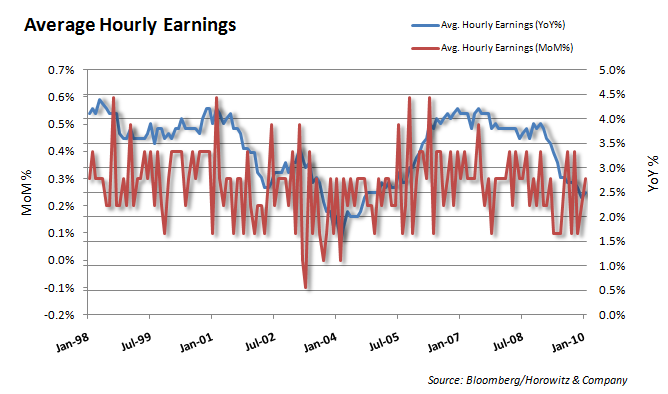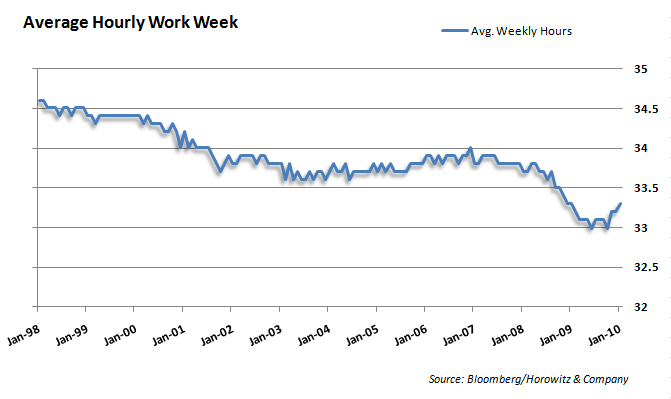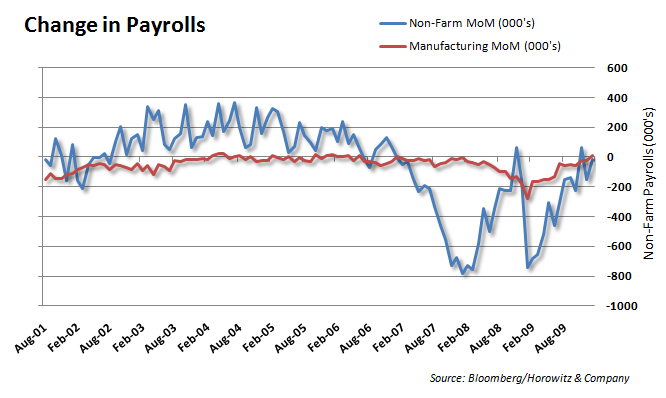 Note Chart below was BEFORE the massive revision by the BLS.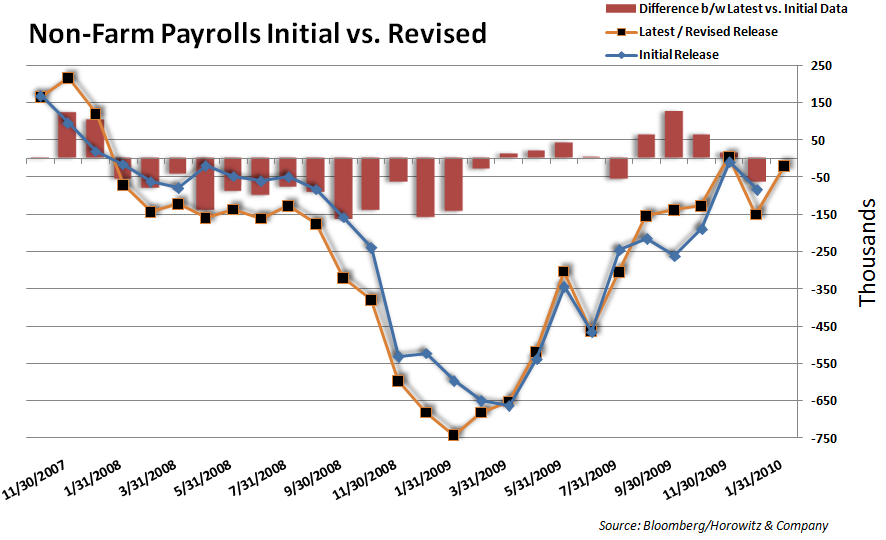 Now here is the revised data. See the difference during July 2008 – March 2009?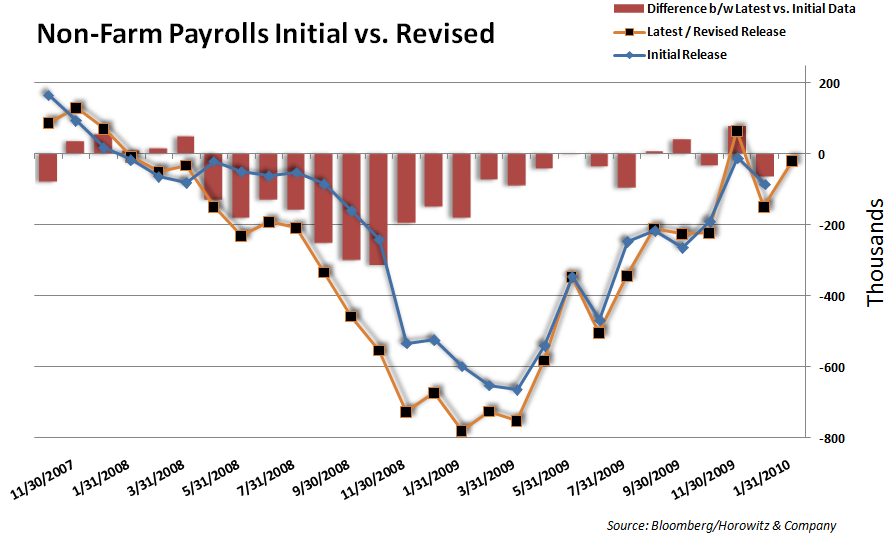 ___
##discose