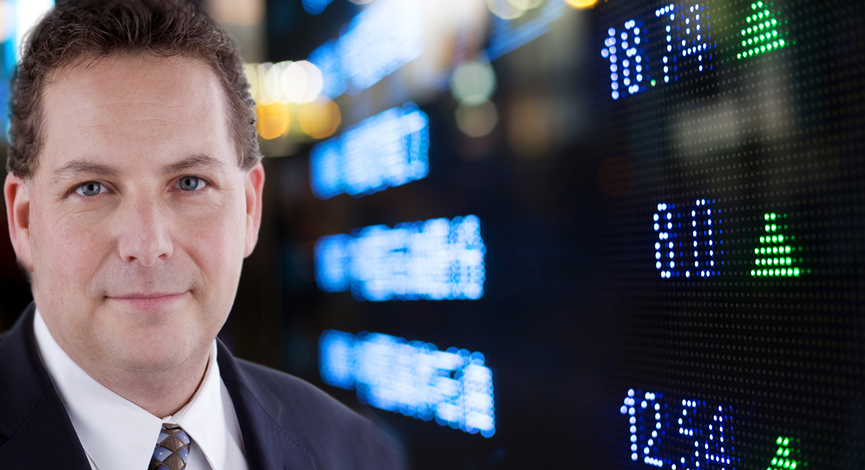 We have added a SMALL position of Cintas (CTAS) to portfolios. I know what you are thinking…. A uniform company? We thought the same thing.
But, even as we are in the low point of this recession, seemingly making some progress, we see that this is an opportunity to get into a position that will see a light at the end of the dark jobless tunnel.
The thesis is that Cintas is a company that worked on restructuring their distribution and inventory management. This is something we we have seen with so many other firms that have been hit hard. Earnings have been holding up well, all things considered.
We were looking for the company to at least meet earnings estimates and they actually pulled off a beat on both earnings and revenues.
Company Description
Cintas designs, manufactures and implements corporate identity uniform programs. The Company also provides entrance mats, restroom supplies, promotional products, document management, fire protection, and first aid and safety services.
The company has been around since 1983 and has seen its share of slowdowns. We feel that this could be a good longer term, under-loved opportunity to build on.
Here is some of the fundamental data:
Estimated P/E Current Year: 13.12
Return on Equity: 15.17
Debt to Equity : 41
Div Discount Model Price: $24.76
Analyst: Buy: 2 Hold: 9 Sell:0
Average Analyst Target price: $24.50
Below is a chart that looks back on the consensus ratings by analysts as well as the price history of the stock. The bottom portion shows the target price to stock price spread. We want to see a target price spread positive which show that analysts believe the share price is undervalued.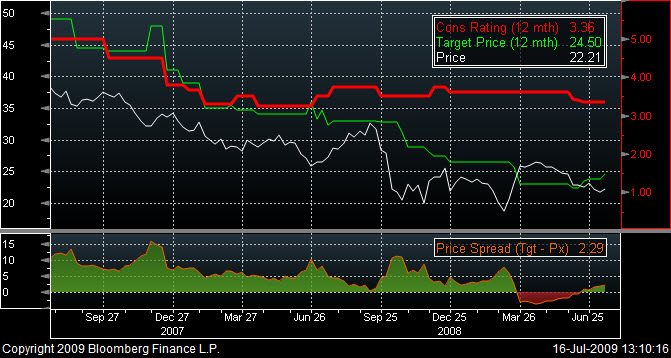 The chart/table below is a good way to look at the past few quarters in relation to the price/revenues and expenses.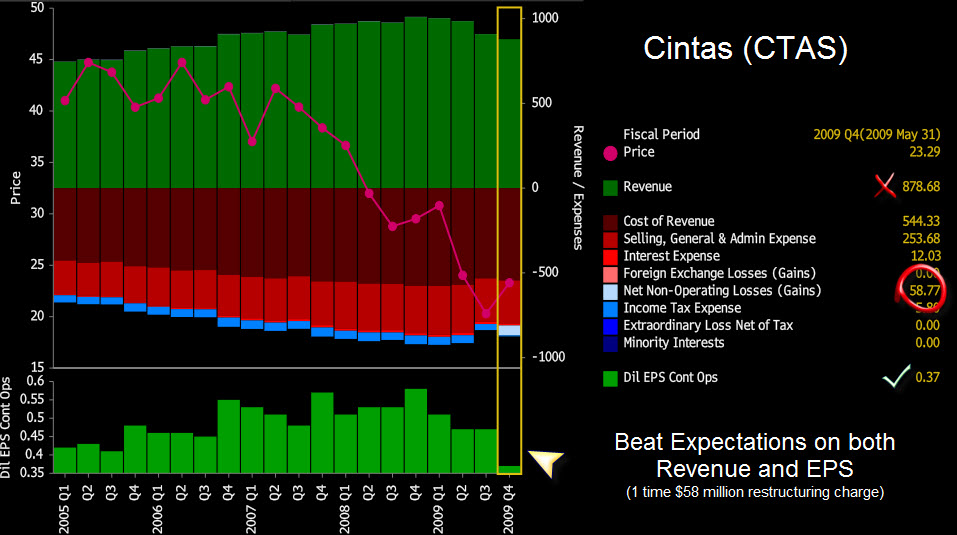 Analysts have a decent rating and coverage is strong. Overall, while this company may appear to be at its trough, we believe that any decent announcement about employment will provide a good boost to the stock price. First though, we need to wait for investors to realize that the number put up this quarter was low due to a one time inventory write down.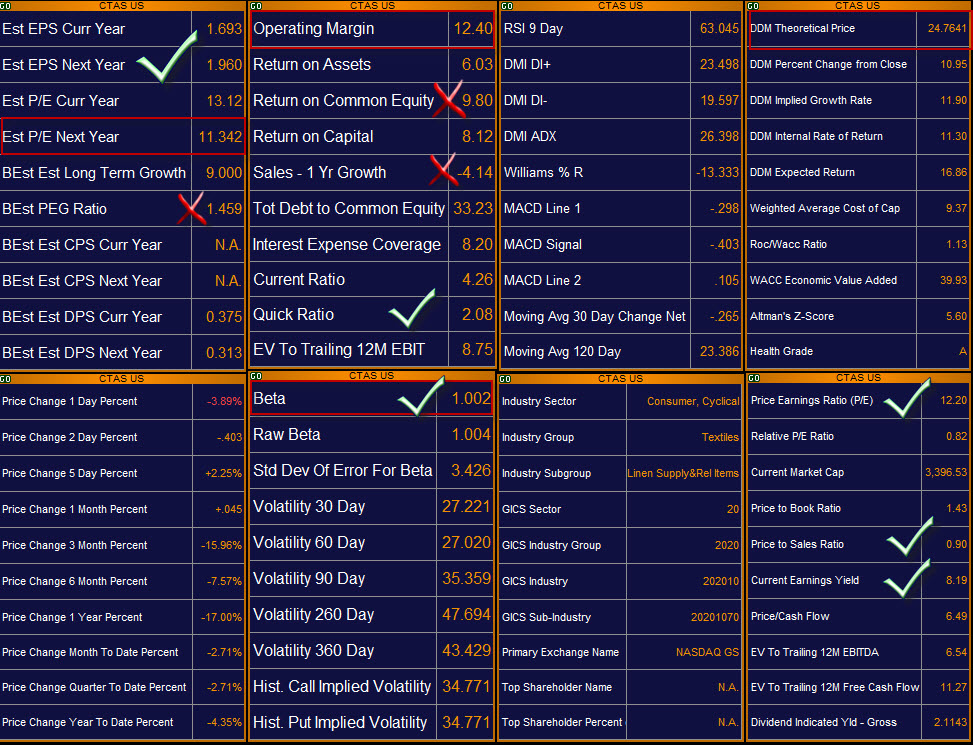 A few points to consider:
Total assets are growing as the company is doing what it can to conswrve cash.
Long-Term Liabilities are shrinking
Current liabilities are shrinking
Earnings have dropped to $0.03 from $0.47 the previous quarter. Add back the one time charge and they are t $0.37.
Operating margins are 13.13 and estimated to be 14.28 next year ( They were 14.66 last year and 15.33 5-years ago)
34,000 employees
Now, consider the following table. Remember that we are in the depths of the recession and that the unemployment rate is peaking right about now. Some metrics are solid, others a bit weak. But it appears that they look fine if we are getting toward the end of this employment mess.

As mentioned, we have a small position (1.5%) and have added to the initial buy at $23.10 in after hours at its logical support line of $22.15. Overall the average price we have this stock is at $22.95.
__
Disclosure: Horowitz & Company clients may hold positions of securities mentioned as of the date published.