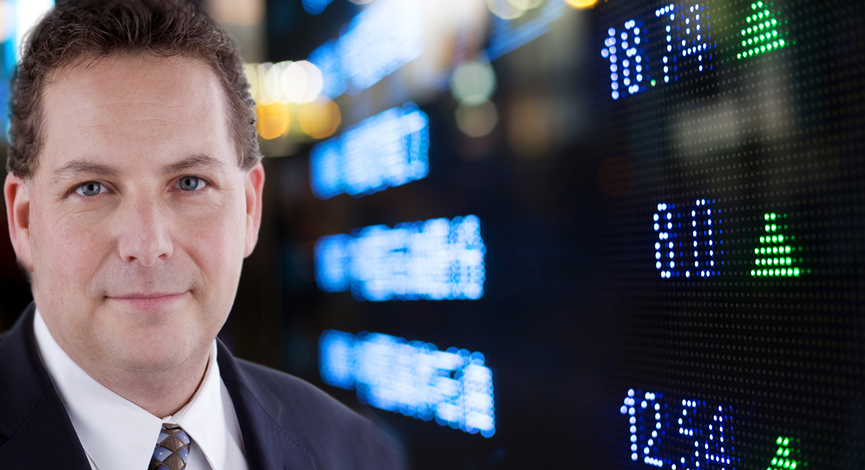 Today we saw an amazing amount of information posted for several industries. The most talked about was the retail comps and that was somewhat unimpressive overall. On average, retail sales % change MOM fell 7.07%. The best numbers we saw were from Aeropostale Inc (ARO), The Buckle (BKE), TJX Corp (TJX) and Walgreen (WAG). The rest of the group continued to struggle with negative month over month sales.
The worst of the grouping was Abercrombie & Fitch Co (ANF) which had a decline of 32% MOM and following closely behind that disaster was Neiman Marcus Group Inc (Privately Held) with a 20% decline. Generally the best of the shops were discounters and those that were able to provide remarkable consumer value.
The Buckle is one company that we have been eying of late. Even though we were shorting into the strength earlier in the year, it is looking like the comps, and the company as a whole, may signal a buying opportunity if shares come down another 10% or so.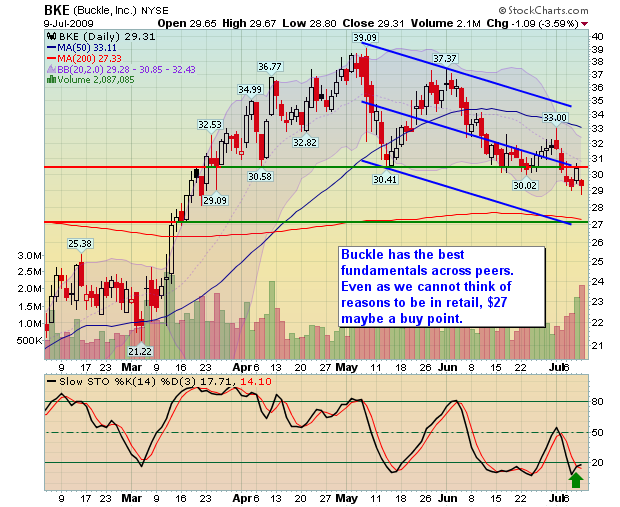 Anyone who has been following our commentary over the past years knows that we are NOT generally excited about the retail sector. With the high levels of unemployment and a consumer that is clearly saving more and spending less, this theme appears to be out of place during one of the worst recession that we have seen in decades. Yet, somehow, with all of the payroll cuts, low cost of goods and tight inventory controls, this sectors has been able to hold up respectably since November 2008.
Click for Retail-Sales-June-2009 (pdf)
The latest report shows that airlines were actually quite strong overall. In fact, load factors came in at a one year high for many of the carriers. The average load factor for the group was 77.85 which was the highest since August 2008. Allegiant Travel (ALGT) stole the show with their low cost and clearly defined routes.   Coming in at a whopping 91.5, ahead of Frontier Air (FRNTQ) 89 and US Airlines (LCC) 86.8.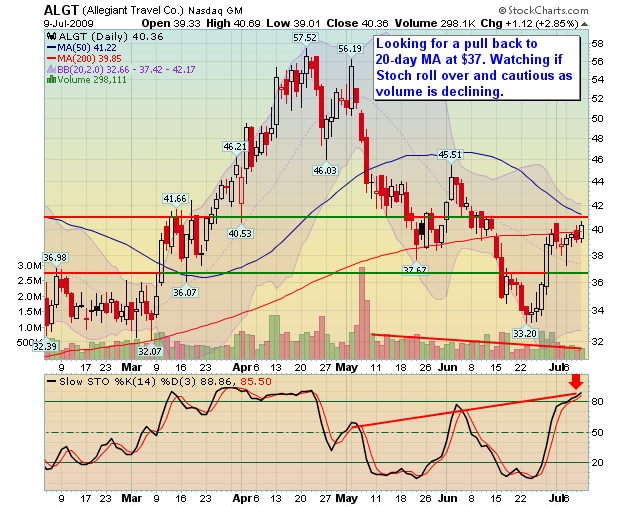 Click for Airline-Load-Factors-June-2009 (pdf)
Auto sales on the other hand did not look so good as you may well imagine. Total sales for June came in at 835,789 , way below the prior month. Honda Motors (HMC) saw a decent increase within their truck segment, as did Hyundai's passenger car division. On the local front, General Motors (GMGMQ) logged an increase in the car division and Ford (F) has a nice pickup in their Pickup and Van segment.
Both GM and Ford may have benefited from strong overseas demand, particularly from within China.
Click for Auto-Sales-June-2009 (pdf)
—
The Disciplined Investor Managed Growth Strategy – Click HERE for virtual tour
—
Disclosure: Horowitz & Company clients do not hold positions in the stocks mentioned as of the publish date.