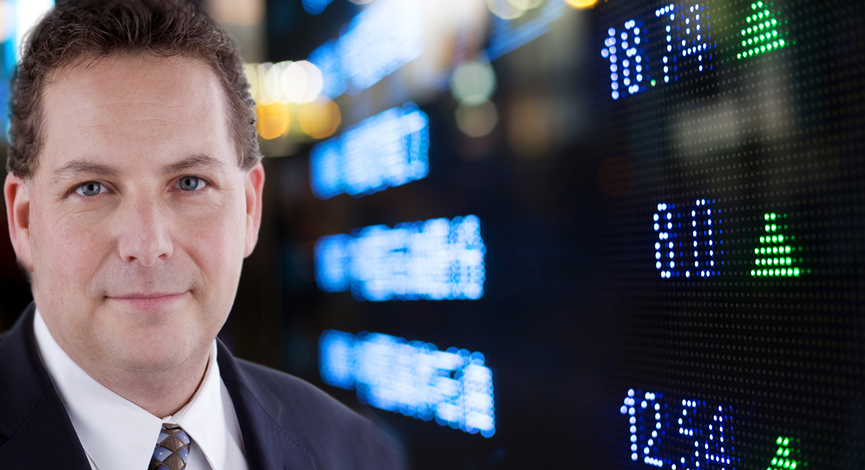 Alcoa is expected to report earnings this afternoon which traditionally marks the beginning of earnings season.   Alcoa (AA)   shares have taken a major hit this recession with demand for basic materials such as aluminum depleting rapidly.   Revenues from flat-rolled products such as aluminum make up most of the companies revenue have declined 35% on a quarter over quarter basis.   Total revenue from all business operations declined by a similar amount during the 1st quarter of 2009.
Analysts are expecting similar declines in revenues for the 2nd quarter of 2009 with the average estimate coming in at $3.97   billion.   If Alcoa were to meet these low estimates it would clock in a 48% quarter over quarter decrease.   Over the past 2 weeks, analysts have been jockeying their estimates and we have seen several upgrades and a few downgrades.   Just yesterday 3 analysts changed their outlook with 2 out of the 3 moving estimates higher and the other lower.   This may have been in response to Alcoa's chief executive Klaus Kleinfeld's statement yesterday saying that "China is out of the woods and growing, particularly in its automobile and commercial-building and construction markets."  
Some believe this may be foreshadowing Alcoa's 2nd quarter results or perhaps positioning themselves for a better than expected 3rd quarter.   Either way however,   Alcoa's market share in China is rather small compared to the United States, which came in at a whopping   53.3% in 2008.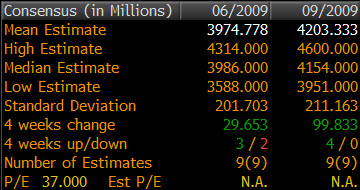 In the near future, Alcoa may see increased demand for aluminum products from the "Cash for Clunkers" bill.   We are expecting sales of automobiles may increase substantially in the 3rd quarter as a result of this bill.   As a result, Alcoa may increase guidance for the third quarter.   With the comments from Alcoa's chief executive and current U.S. legislation we would not be surprised to see Alcoa report less than desirable 2nd quarter earnings but increase guidance for the 3rd quarter.
The question is: Will investor's buy into that thesis?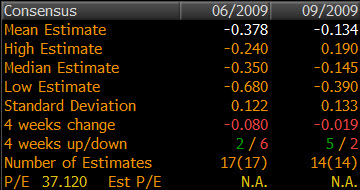 We all know that during the 1st quarter of 2009, companies were able to trump the earnings per share estimates set out by analysts, but fell short on revenue expectations.   EPS has been easier for companies to beat in the past quarter as they have had plenty of fat to trim.   Corporations have laid off workers and cut unnecessary expenses to make the bottom line come in with expectations.
In the second quarter we are seeing that companies may not have as many expenses to cut to keep earnings per share higher.   We are expecting many companies to potentially miss on both earnings and revenue estimates as a result of a false sense of continued demand in part due to the the rapidly increasing   job losses that helped earnings just a quarter ago.
—
Source for estimates: Bloomberg
Disclosure: Horowitz & Company clients do not own poisitons in the stocks mentioned as of the publish date.