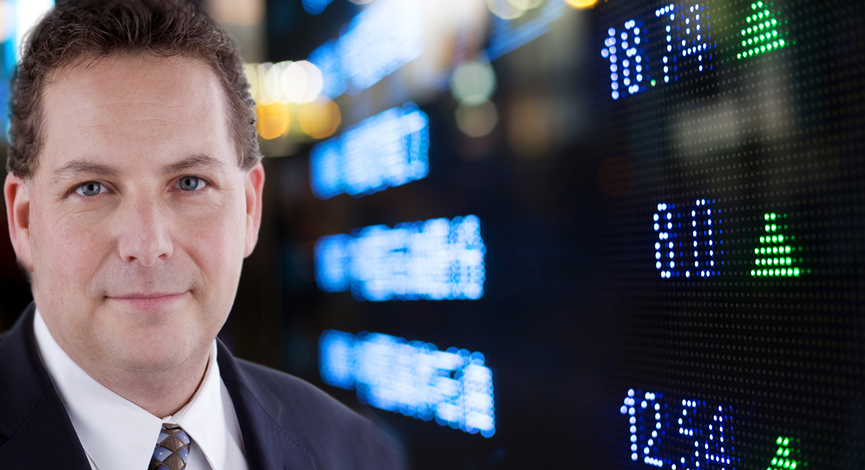 We have rumors flying around like mosquitoes in the everglades. It is Tuesday and speculation is high about the potential takeover or merger or acquisition or stock buyback or CEO change or whatever can fill the heads of the idea generators. The latest is that Guitar Center is possibly looking to talk with Goldman Sachs about something.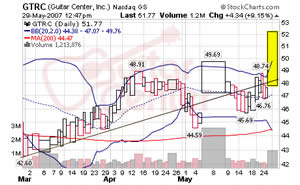 Remember, it is a rumor. unsubstantiated and at-best, questionable. The stock is seeing substantial subside bias in a rather flat market condition. This leads to the conclusion that, once again, short sellers are seeing are getting their shorts squeezed. (figuratively and literally).
Hats off to the article on Fool.com that in January said that this could be the retail buy if the year. They accurately predicted a $52 price. Even so, the fact is that the stock currently has a float of 28.89 million and shorts of about 6 million.
The fact is that this is one more in a string of calls made by investors that are looking to profit from the rumor mill. The stocks meeting this criteria are those that have relatively low volume, high short ratios and are moved easily by news. This particular stock has seen an exaggerated movement in May as earnings were better than expected. The chart shows the particular volume in relation to the movement of the share price. The wider the chart bar, the more volume for that day.
If this rumor is unsubstantiated in a few days, watch this stock's price deflated towards $48, just as fast as it went up today. Be careful out there to keep a keen eye towards facts. Today alone, rumors are flying around about the takeover of SAY, PALM, IFOX, KR and surely others.
Want the trading recommendations? Either stay away or buy a Put option, just out of the money on the stocks that have this kind of run-up. The leverage is great and the potential for loss is light.