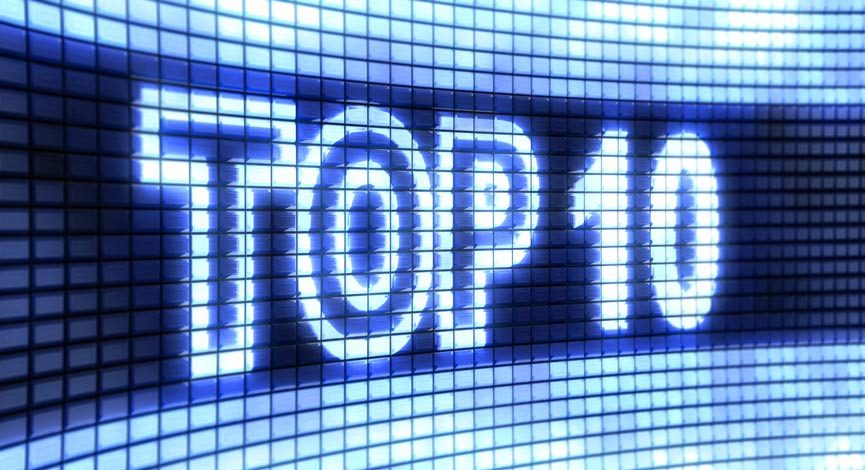 #1: Tips from Matt Tucker of BlackRock – Episode 453
Date: March 6, 2016
Guest(s):  Matt Tucker of BlackRock
Matt Tucker of BlackRock talks Bond ETFs. Andrew and Matt take some time to discuss the benefits of ETFs over mutual funds and some of the detractions. Matt provides a good deal of insight into TIPS and why now maybe a time to consider adding these to diversified portfolios.
Audio clip: Adobe Flash Player (version 9 or above) is required to play this audio clip. Download the latest version here. You also need to have JavaScript enabled in your browser.
---
---
#2: The Right Barber Is Good For Profits – Episode Number: 447
Date: January 24, 2016
Andrew  may have finally found a good barber and that led to some thinking about portfolios. In this episode we look at the week that past, the week ahead as well as some important points on China and Oil.

An important discussion from earlier this week from Frank Curzio's podcast is explored to explain how to better understand sentiment readings and how to profit from them.

With snow and cold weather, oil rallies and markets follow. What is next?
Audio clip: Adobe Flash Player (version 9 or above) is required to play this audio clip. Download the latest version here. You also need to have JavaScript enabled in your browser.
---
#3: Ritholtz and The Masters In Business – Episode Number: 445
Date: January 10, 2016
Guest(s):  Barry Ritholtz of Ritholtz Wealth Management
Barry Ritholtz helps us better understand the current conditions with some very helpful insight on markets and economics. We also look at the root causes for concern and how investors may want to prepare for 2016. Plus we get a behind the scenes look at his terrific Masters In Business (MIB) Podcast

We spend some time discussing things like pigs winding through pythons, currency effects on earnings and profits, gas prices and the consumer along with other timely tidbits.
Audio clip: Adobe Flash Player (version 9 or above) is required to play this audio clip. Download the latest version here. You also need to have JavaScript enabled in your browser.
---
---
#4:   Frog Soup MOMO with Jack Vogel – Episode Number: 487
Date: December 6, 2016
Guest(s): Jack Vogel of Alpha Architect
Jack Vogel, PHD brings us a detailed look at momentum investing. By using quantitative research through filters and screens, Jack finds what is working and what is not. Building and then deciding on which stocks to invest in with a momentum basis is one way to approach investing.

We also discuss some of the time tested strategies that Jack researched and how they may be useful for diversifying a portfolio.
Audio clip: Adobe Flash Player (version 9 or above) is required to play this audio clip. Download the latest version here. You also need to have JavaScript enabled in your browser.
---
#5:   The Brexit Aftermath with Das – Episode Number: 467
Date: June 26, 2016
Guest(s):  Satyajit Das a Former Banker and Author of "Traders, Guns & Money", "The Age of Stagnation","Extreme Money" and other fine books.
Das explains some of the obvious and not-so obvious implications of the Brexit vote. Some of the background as well as the next areas that could be impacted.   We also discuss why the peripheral countries were hit so hard as well as what this means to the U.S. economy.

With central bankers just about out of ammunition, fiscal policy will need to step up in a time that there is very little ability to do so. After markets cool off from the shock we look at a few stocks that may be good opportunities.
Audio clip: Adobe Flash Player (version 9 or above) is required to play this audio clip. Download the latest version here. You also need to have JavaScript enabled in your browser.
---
#6:   Listener Q&A – Episode Number: 477
Date: September 25, 2016
Guest(s): The Listeners
In this episode we focus on listener questions. From concerns about the Fed to what investments may be most appropriate for a portfolio we help to shed some light on what you are asking

Of course, the latest Fed decision as well as the Bank of Japan's stimulus tweaks are discussed along with some of the more important items that occurred and will be watched.
Audio clip: Adobe Flash Player (version 9 or above) is required to play this audio clip. Download the latest version here. You also need to have JavaScript enabled in your browser.
---
#7:   Good Decisions in Bad Times – Episode Number: 450
Date: February 14, 2016
Guest(s): Author/Writer Jordan Goodman of "America's Money Answers Man" and Dr. Rui Yao, Professor of Personal Finance at the University of Missouri.
Jordan Goodman and Rui Yao help us to explore some interesting aspects of our decisions when it comes to investing. Jordan provides some insight into bridge financing with a fat yield as well as markets and his outlook.

Professor Yao helps us understand why investors make bad decisions, time and time again. We discuss how to avoid this trap and work toward using logic over emotions.
Audio clip: Adobe Flash Player (version 9 or above) is required to play this audio clip. Download the latest version here. You also need to have JavaScript enabled in your browser.
---
#8: Investing With Clean Hands – Episode Number: 480
Date: October 16, 2016
Guest(s): James Lumberg of Envestnet
James Lumberg the meaning of Impact  Investing Strategies. He provides us with a solid education and what to look for. He follows up with an amazing review of the history of returns for those companies that have socially and environmentally responsible governance plans in place. It is interesting to note the performance over the years actually it is quite impressive.

The markets, central banks and the recent sell-off in bonds are discussed along with what you will need to know to keep you well apprise of markets and your investments.
Audio clip: Adobe Flash Player (version 9 or above) is required to play this audio clip. Download the latest version here. You also need to have JavaScript enabled in your browser.
---
#9: Fake News and Your Portfolio – Episode Number: 486
Date: November 27, 2016
We have all seen the headlines by now that fake news is invading every area of traditional and social media. But is this headline a fake as well? How we can stay ahead of the curve as investors and weed out the good and bad news. What to watch and what not to.

Plus a really interesting stock screen that uncovered the recent reason why we are seeing some stocks move up BIG. A good review of stock screens and quantitative investing.

We also spend some time discussing the benefits of active and passive investing.
Audio clip: Adobe Flash Player (version 9 or above) is required to play this audio clip. Download the latest version here. You also need to have JavaScript enabled in your browser.
---
#10: A Frank Talk With Curzio – Episode Number: 464
Date: May 22, 2016
Guest(s): Equity Analyst Frank Curzio of Curzio Research
Frank Curzio and Andrew discuss some of the important areas that you need to know about over the next few months. We also take a look back at some of Frank's recent market calls and review how he did not to be missed! Hear what Frank has got to say about about Nike (NKE)!

Oil, Apple, retail, gold and much more are explored in this episode.
Audio clip: Adobe Flash Player (version 9 or above) is required to play this audio clip. Download the latest version here. You also need to have JavaScript enabled in your browser.
---