Bubbles, bubbles and more bubbles. Guest, Harry Dent has plenty to share about his bold predictions on the next crash and then opportunity that will emerge. Andrew and Harry cover China, the global debt bubble and even sunspot cycles.

Trump is now officially the President of the United States. Already protests are mounting and political divides deepening.
Earnings season is setting up as a big question mark as to whether the campaign promises will be implemented in time to keep investors buying on the hopes and opportunities.
---
Over the years, Harry Dent has appeared many times on the TDI Podcast. in this episode, Harry helps us   to understand more bold claims of an impending crash. To learn more about some of his economic predictions and how they played out – listen to his previous interviews and economic outlooks.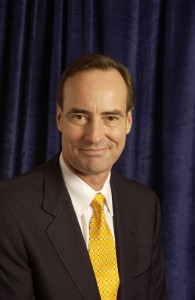 Harry S. Dent, Jr. is the Founder of Dent Research, an economic firm specializing in demographic trends. His mission is "Helping People Understand Change". Using exciting new research developed from years of hands-on business experience, Mr. Dent offers unprecedented and refreshingly understandable tools for seeing the key economic trends that will affect your life, your business, and your investments over the rest of your lifetime.
Mr. Dent is also a best-selling author. In his book The Great Boom Ahead, published in 1992, Mr. Dent stood virtually alone in accurately forecasting the unanticipated boom of the 1990s and the continued expansion into this decade. In his recent book, The Great Crash Ahead, he continues to educate audiences about his predictions for the next great depression, especially between 2014 and 2020 that he has been forecasting now for 20 years. Mr. Dent is the editor of the Survive and Prosper newsletter and has created the HS Dent Financial Advisors Network. His latest book – The Sale of a Lifetime is available now.
---
Download Your Copy of the Horowitz & Company – 1st Quarter 2017 Commentary