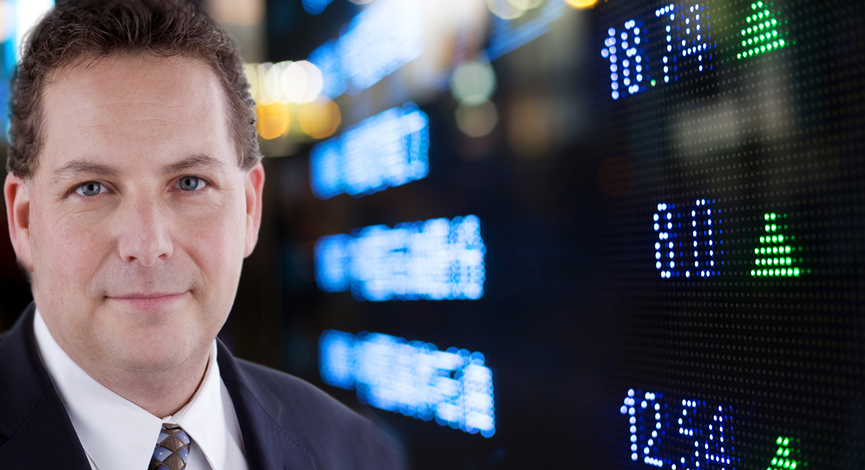 Guest: Jon Markman discusses the potential for the markets to see a correction based on several factors. We also discuss the intrinsic value calculation for a few popular stocks like Coca-Cola (KO) and Netflix (NFLX).

Earnings and economic reports will be important this week as 250+ companies will be reporting and the Fed will be telling us more about plans for their bond buying program. (Click HERE to see the estimates for the key earnings releases this week.)
Russia is in focus as we discuss the importance to investors as well as a review of some of the important earnings from last week. Definitely an episode you need to listen to.
LISTEN TO PODCAST NOW | @ iTUNES
---
Jon Markman, a veteran money manager and award-winning journalist, is editor and founder of the investment research newsletters Trader's Advantage and Strategic Advantage. A pioneer in the development of stock-rating systems and screening software, Markman is a co-inventor on two Microsoft patents and author of the best-selling books "Swing Trading" , "The New Day Trader Advantage" and "Reminiscences of a Stock Operator Annotated Edition"
Click here for a free 2-week trial to Markman's Strategic Advantage !
Markman was a portfolio manager and senior investment strategist at a multi-strategy hedge fund from 2002 to 2005; managing editor and columnist at CNBC from 1997 to 2002; and an editor, investments columnist and investigative reporter at the Los Angeles Times from 1984 to 1997 and currently writes for MarketWatch.com.
NEW TECH SUPERSTARS is the latest newsletter that Jon has made available.
Write to Jon: jon@gemini252.com

---
Peak Earnings?

---
Podcast: Play in new window | Download (Duration: 59:04 — 32.0MB)
Subscribe: Apple Podcasts | Android | Google Podcasts | Stitcher | TuneIn | Spotify | RSS | More