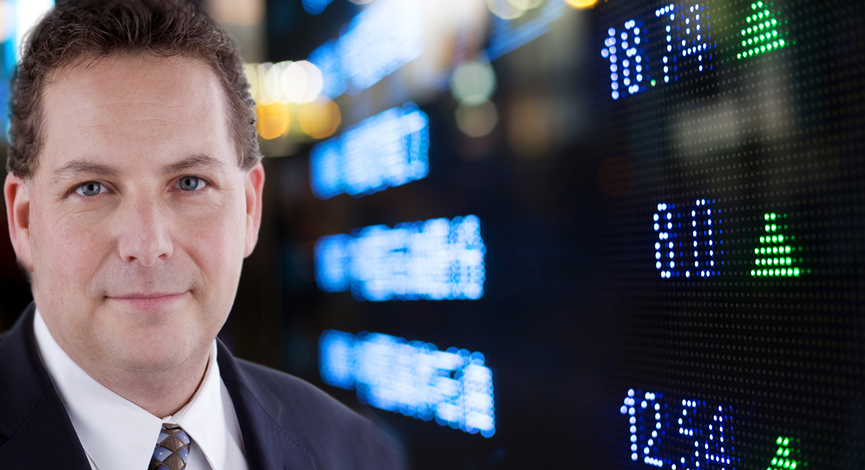 There are many economic points that will be of interest this week. in particular, the Case/Shiller housing report may show the continuation of the recent recovery in home prices.   Consumer confidence is expected to rise to 62 from 58.6 this month, although we do not believe it will be that high.
The second revision to GDP is also going to provide some market volatility as expectations are that it will rise from the first reading of -0.1 to +0.5. Again, that may be a bit optimistic. But, the real question is the potential for manufacturing to make a snappy comeback. In fact, after looking at the latest inventory levels and last week's report from the Philly Fed (-15), there may be a significant downside surprise in store.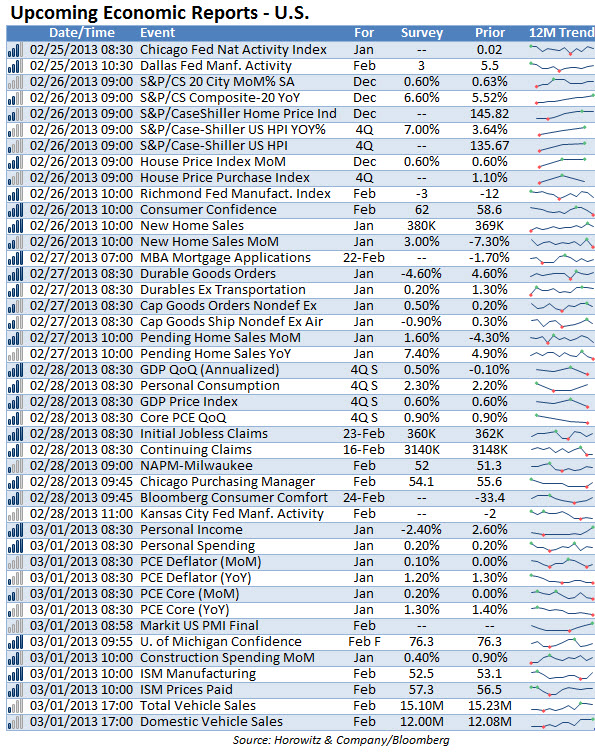 Bloomberg reports: (again, we respectfully disagree with the estimates)
Feb. 24 (Bloomberg) — Manufacturing in the U.S. probably expanded for a third month in February as the global economy stabilized and businesses invested more in new equipment, economists said before reports this week. A reading of 52.5 is projected for the Institute for Supply Management's factory index after a nine-month high of 53.1 in January, according to the median estimate of 64 economists surveyed by Bloomberg. A number greater than 50 shows growth in the industry that accounts for about 12 percent of the economy.

Other data may show consumer spending and orders for durable goods excluding transportation equipment rose in January.