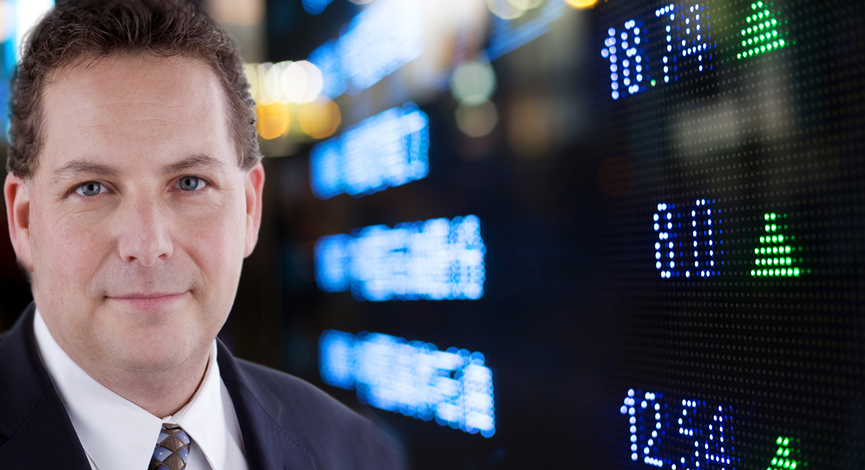 Interesting to see the distribution of what made up the change in retails sales for the latest period.
Just look down at the chart that shows a whopping increase of over 5% for the electronics component. How much of that was iPhones and tablets? Clearly it was not made up by a big swing higher in PC sales.
Depending on how you want to see this, it is either a good number (higher than expectations) of one that is skewed higher by the monstrous move in sales of electronics.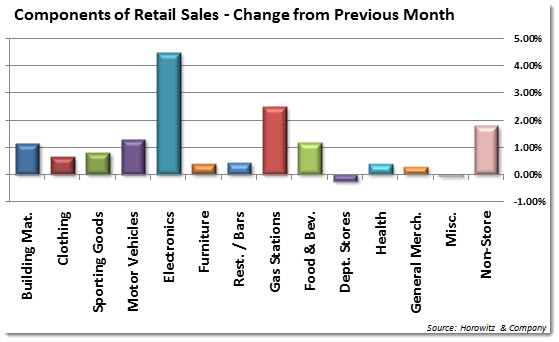 The other move that benefited the better than expected numbers was gas station sales – but with gas prices spiking last month, that was expected. Otherwise most of the components were not impressive.

Oct. 15 (Bloomberg) — Retail sales in the U.S. rose more than projected in September, reflecting broad-based gains that indicate household spending helped bolster economic growth last quarter. The 1.1 percent gain followed a revised 1.2 percent increase in August that was the biggest since October 2010 and larger than previously reported, Commerce Department figures showed today in Washington. The median forecast of 77 economists surveyed by Bloomberg called for a 0.8 percent rise.