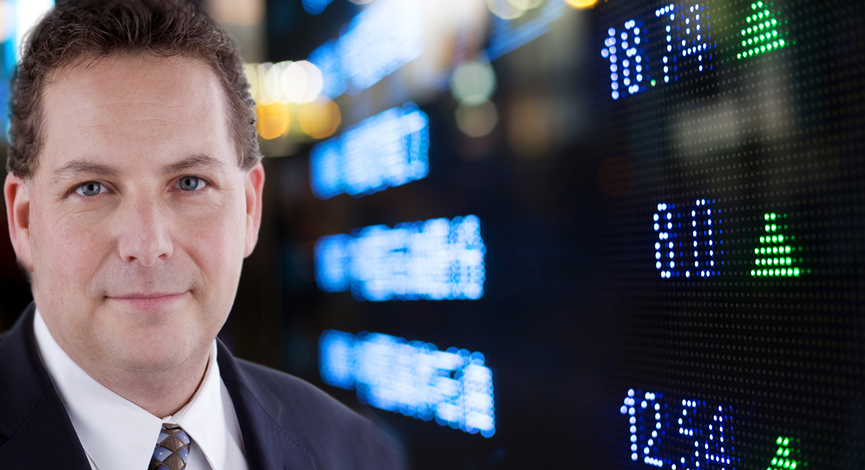 There has been a consistent level of money leaving Greek banks for the past several months. But, last week saw a real surge in the withdrawals as the panic levels are rising since the government is in shambles.
With all of the jawboning over the last 18 months, did the EU countries (Germany and France) ever really expect to get paid back the billions of Euros they lent to Greece?
Let's get real – there is no math that has been discovered up to this point that can balance this equation. Too much debt, too little income – austerity… Who are they kidding?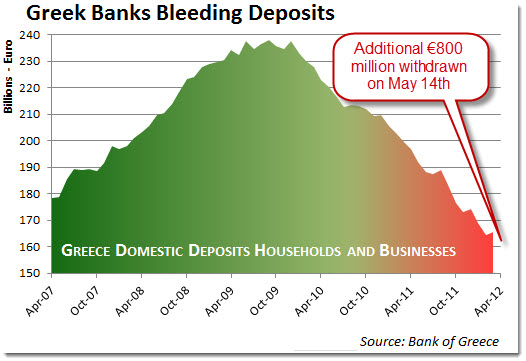 Greek President Karolos Papoulias told the country's political leaders that bank withdrawals plus buy orders received by Greek banks for German bunds totaled some '¬800 million on Monday, a transcript of his comments said. A central bank official confirmed the figures.

"The strength of banks is very weak right now," Mr. Papoulias said, citing a conversation he had with Greek central-bank Gov. George Provopoulos.

Monday's deposit withdrawal far outpaced Greek banks' steady decline in deposits since the start of the country's debt crisis in 2009, as depositors withdraw cash and transfer funds overseas. In the past two years, deposit outflows have generally averaged between '¬2 billion and '¬3 billion a month, though in January they topped '¬5 billion.
Where is the money going? Obviously to the "strong" countries. In the EU, that would be Germany.