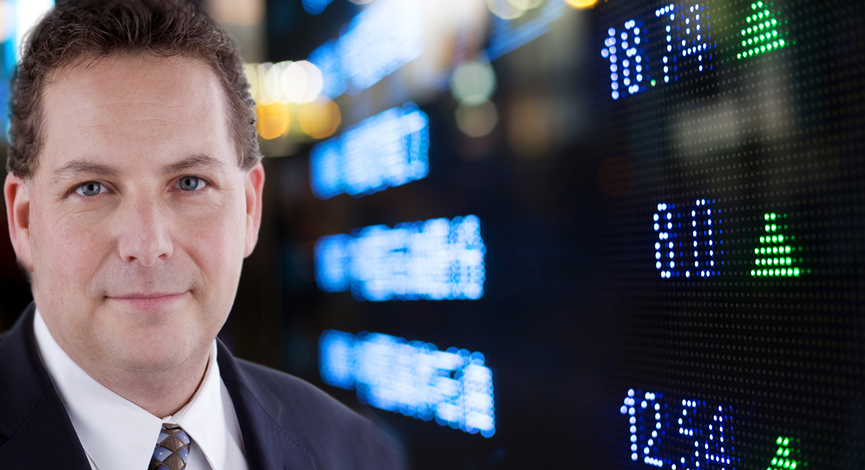 I have discussed this several times on recent TDI Podcasts and have had a back and forth conversation with Frank Curzio about it for months. At first I thought it was just my imagination. I wondered how hedge funds could be so wrong so often lately.
What I had been observing   was a string of   Commitment of Traders reports showing that the "smart money" was heavy on one side of a trade (long or short) and then that position immediately moving against them.
Copper, oil, stocks, natural gas, gold, silver and so on…
I even started to send Frank articles that were published with titles like; "Speculators are the most bullish on…" as ideas to move to the other side of the trade. At first I was just kidding.
But in truth, over the past few months there is an odd pattern developing that is crushing the hedgies. Simply, they have been on the wrong side of trades. It is almost as if there is someone watching when the positions are overloaded to one side and then whacking them.
Conspiracy theories aside, that would   really that be a good plan as we know that this is fast moving money and positions will be put on/pulled quickly. The numbers speak for themselves: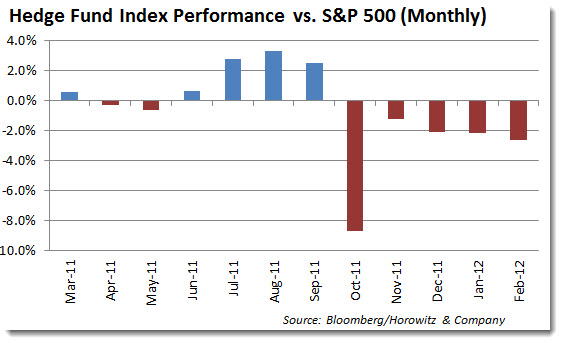 Anyway, here is the most recent story that caught my eye. There have been several others, like the one over the weekend which showed that speculators missed the recent rally in oil.
From Bloomberg:
Hedge funds trailing   the Standard & Poor's 500 Index for the last five months are giving up on bearish bets and buying stocks at the fastest rate in two years.   A gauge of hedge-fund bullishness measuring the proportion of bets that shares will rise climbed to 48.6 last week from 42 at the end of November 2011, the biggest increase since April 2010, according to data compiled by the International Strategy & Investment Group. The Bloomberg aggregate hedge fund index gained 1.4 percent last month, lagging behind the   Standard & Poor's 500 Index by 2.65 percentage points.

Money managers struggling to catch up with the gains have contributed to the rally that pushed the S&P 500 up 27 percent since October as economic reports beat estimates. Market bulls say they are a continuing source of cash that can move stocks higher. Bears say capitulating hedge funds are further evidence that equities have risen too far, too fast as economic growth remains sluggish, warning that the pool of potential buyers is being depleted.
Maybe it is just a coincidence. Maybe not…