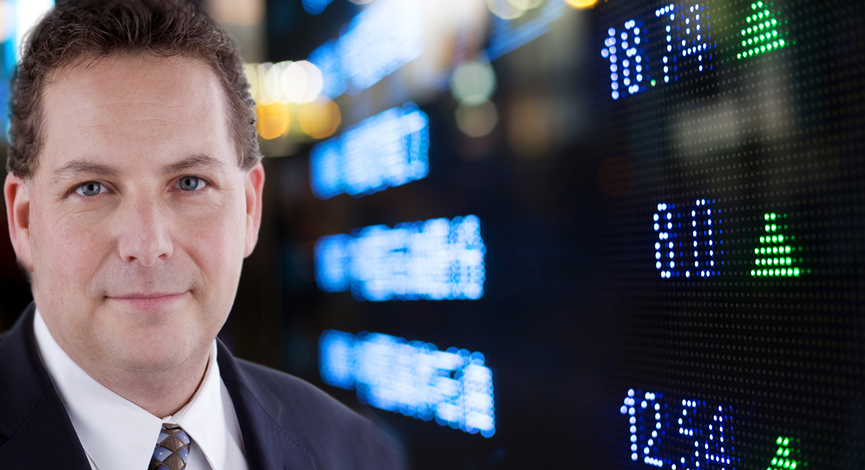 It has not been the best week for economic reports. As could have been anticipated, economists now have swung to the other side, looking at too pretty of a picture. This happens quite often as economists penguin after being either too upbeat or downbeat.
Over the past two months, there was a drop, but notice the same thing occurred last year and it may not yet be the end of the world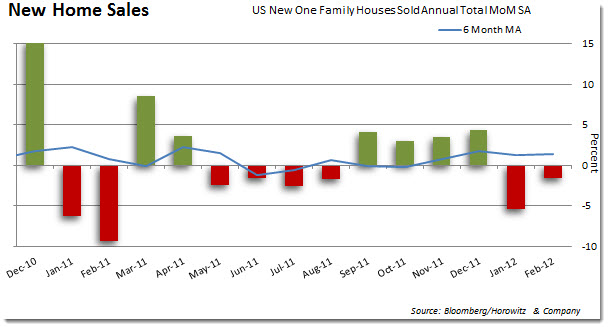 Builder's sentiment is still elevated. While it is not at the pre-crisis levels, it has been moving up nicely. The recent flattening may be a sign to pay attention to.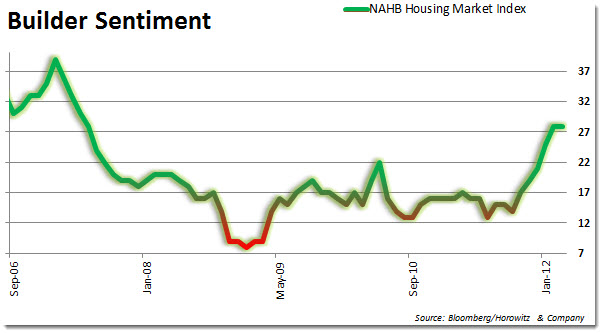 March 23 (Bloomberg)
Purchases of new homes in the U.S. unexpectedly fell in February for a second month, a sign the recovery in the housing market may be uneven. Sales dropped 1.6 percent to a 313,000 annual pace, the slowest since October, from a 318,000 rate in January that was weaker than previously reported, figures from the Commerce Department showed today in Washington. The median estimate of 78 economists surveyed by Bloomberg News called for 325,000.Sales of new homes are struggling to gain momentum amid increasing competition from foreclosures, which are hurting all property values. Nonetheless, a pickup in hiring, growing incomes and mortgage rates near a record low are making all houses more affordable, which may help underpin the market.

"The large number of distressed properties, combined with a substantial shadow inventory of unsold homes, has kept downward pressure on home prices," Steven Wood, president of Insight Economics LLC in Danville, California, said before the report.
_______________________________________
Looking to invest in The Disciplined Investor Managed Growth Strategy?
Click below for the virtual tour….