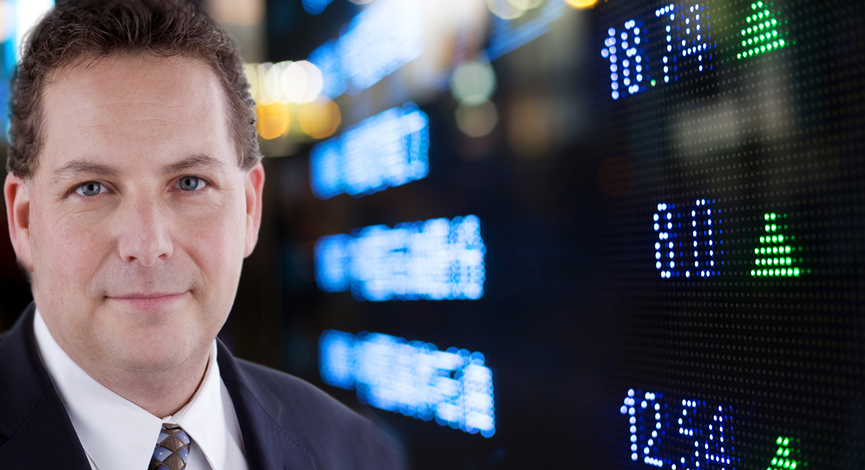 On March 13, a TPR ALERT! was triggered for a long entry to Shutterfly (SFLY). See the details HERE.
Since, the price initially moved up to a high of $33.91 and is not bouncing off of its key support area that has been identified. Notice on the chart below the red horizontal line on the far right. This is a point that has   been calculated through the TPR algorithm as a key level.
For any security, our algorithms first calculates price action and accumulating volume-at-price over time. Then, specific ranges and levels of important turning points are "locked-in" from our proprietary swing and momentum algorithm. This is ranges are clearly illustrated on our charts as three colored horizontal lines (red, teal and green). Each range is then dynamically plotted by Triggerpoint Research and continually compares the most recent to the previous, and so on.
Now it is getting close to what is determined a "bounce candidate" from the TPR perspective. In a bullish market environment, buyers are looking at weakness as opportunity. The fact that there is a level of support quickly has become the level that buyers will pile in and it holds, bounces.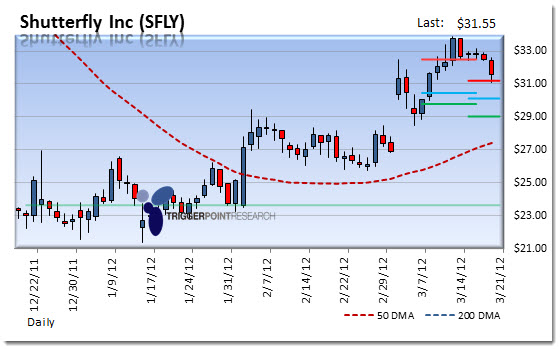 Here is what to look for: holding the $31.20 level and a move above $32.50. If this pattern plays out, there is room for a move up toward $37.50.
Live and Alerting
(Click the above for more information)