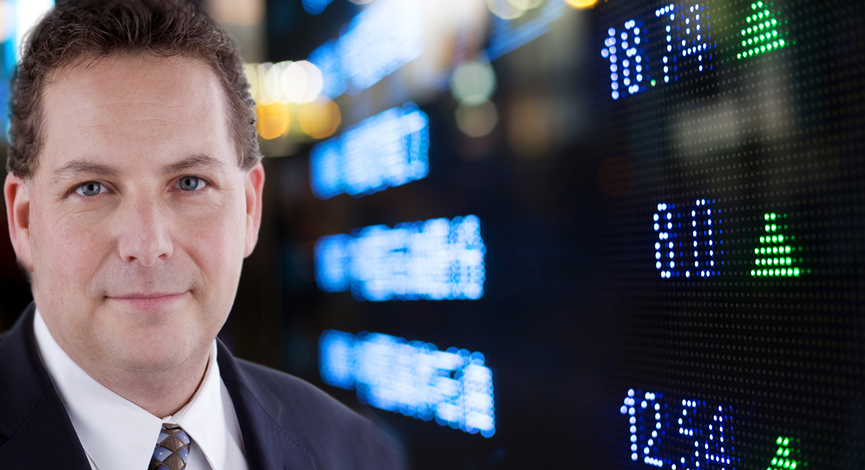 From oldest to newest, here are the review of The Disciplined Investor Podcast via iTunes.
Thank you Andrew (5 Stars)
ChetsD Dec 21, 2011
Love the commentary and the interviews. I wait eagerly Sunday night for your podcast and Wednesday for DH unplugged. Thank you for doing this Andrew. You're the best.
Only one complaint, Please don't get into political issues. Sometimes annoying. Happy Holidays.
Great podcast (5 stars)
Stamdoggie Dec 20,2011
The disciplined investor with Andrew at the helm is amazing for an investor who really wants to understand the ins and outs of the market. Andrew has great tips for investing that can really make a change in ones investing style and technique. I never miss any of Andrew's podcast, as he has helped me to reach a 10% gain in my account.
Thank you Andrew,
Wayne
Great Interviewer (5 stars)
E.Chambers Nov 3,2011
Always enjoy the show especially the interviews. Looking forward to future shows with great guest and market information.
Now bundled with charts and graphs (5 stars)
ZeroSink Oct 4,2011
Review of ep 232 02Oct2011. Horowitz has added several tables & graphs to podcast to review while listening to podcast. Very helpful. Could read on my iphone4. Love all the effort that's put into this free podcast. Totally worth a listen. I usually always learn something.
Master of Communication (5 stars)
Cryusfx Sept 26,2011
Andrews podcast is simply the best when it comes to explain of how and why markets move. Whether hes explaining economics, technical or fundamental analysis, you can't help but understand what he's saying. A must have for any novice to intermediate investor. The interviews are great too.
Great, easy going show (4 stars)
Patrick McCanna Sept 5, 2011
I learn while I listen. Good stuff.
Ronnie Naz (1 star)
Ronald Nazarpour Aug 15, 2011
These guys have no valuable info, waste of time, he calls he's buddy from his own office to chat, most People they more info than these Dudes
Excellent Podcast (5 stars)
User476327 Jul 10,2011
I work in the industry and this is one of my favorite podcasts. I always catch something new and have found a couple of great book recommendations or other ongoing sources of information related to the markets.
Thank you
Joining the Culture War like a goof (2 stars)
Ntucker Jul 3,2011
A political rant has no place in a responsible investors podcast, it's sad that Horowitz is falling into that habit.
This week he railedand I mean RAILED FOR 10 MINUTES about Obama's jobs speech this week because Obama endorsed robotics and Horowitz says robotics are the cause of job losses and are an insane strategy for increasing employment.
But that's just shortsighted and dumb. He should know that. We are not going to win jobs back by forcing companies to use old technologies, it won't happen. The robotics wave is a REALITY. Embracing it is SMART. Trying to hold back or pretend it's not there is DUMB. Sorry Andy, Barak is right and you're wring on this one.
But aside from that, taking up your time on the turf of Fox News and not sticking with your core purposewhich is helping your listeners understand market movementsis a mistake. You're joining the culture war, and you do NOT want to be there.
Bad mistake Andy
The podcast I never miss (5 stars)
Hagakure June 12,2011
Unlike other market personalities, Andrew actually manages money. Andrew is fantastic at picking the right sectors to be in and he lays out his thoughts very clearly and in ways that is easy for anyone to understand. The best way to measure Andrew is, o go back and listen to his older podcasts and then compare his calls with what actually happened. By doing this will you will see his skills and laid bare. Anyone seriously interested in the stock market or business should be subscribing to this podcast every week. Hey, Andrew thank you for taking your time to make this podcast each week!!!!
Excellent info (5 stars)
SumitB May 12, 2011
Like the podcast a lot and look forward to it every Monday. Gives a more in depth and different perspective. Love the guests too.
Not Impressed (2 stars)
Nikster2309 April 13, 2011
If you get past the ads and the self promotion (which are a drag), I think Andrew provides a lot of good information and interesting perspective. I really like many of his guests and their viewpoints as well. Lots of good information. However, I think since he touts his investment strategy and invites you to invest with him, I think he should provide information each week on how the investments he is managing actually are performing. Not the fake money game/contests, but the real investments. Unfortunately, he does not do so and that is very suspect. The way he self promotes, of the investments were performing well, it would be all over the podcasts. Hmmm.
Big AH fan (5 stars)
Idenglish316 April 13, 2011
Just finished listening to your latest podcast #207 where you discuss a number of market related topics on your own, no guests. It was terrific! You have got to do more of those type shoes. It was an informative, funny, insightful, and entertaining jaunt thorough the complexities of today's investment world.. Love your honesty and frankness in telling it how it is. Please keep it up and thanks for helping us small investors through the hazards of today's rapidly changing markets.
Used to be better(3 stars)
NightOwlinLA March 30,2011
but now, with all the crazy news and velocity that move markets, it does not matter much listening to commentaries on last weeks events. Plus sometimes the guest interviews are terrible. The quality goes up and down a lot and seriously, it is no longer worth and hour out of my time. Nowadays I'm listening to the Investor's Edge with Gary Kaltbaumit airs every weekday at 3PM PST on the Business Talk Radio (look it up) and the podcasts are also available for download.
Best investing podcast (5 stars)
Btuck22 February 24, 2011
I've listened for 8 months now. Andrew is great. Entertaining. He has a fresh perspective and is a counterbalance to the talking heads on TV. PLUS he introduced me to LLEN and I love this co.
You can spare the hour! (5 stars)
Commish1965 February 8,2011
This is a great podcast. Very informative and he keeps it simple. I have only been listening for a few months, but I will not miss and episode and always look forward to the next episode. Plenty of tips to keeping yourself disciplined.
Best Investment Podcast!!! (5 stars)
Cde83 January 31, 2011
This is great podcast for anyone looking for some useful insight in financial/business world.He also has another podcast called DH Unplugged that is just as good as this podcast.
The Disciplined Investor (5 stars)
ARTHUR JOHANSESN January 30, 2011
The simple and clear approach to investing is super. Everyone should listen. I have listened since the beginning and it has only gotten better. His interviews are the best, especially when he talks to Frank Curzio.
Excellent
PPD5 January 24,2011
I really learn a lot from each podcast.