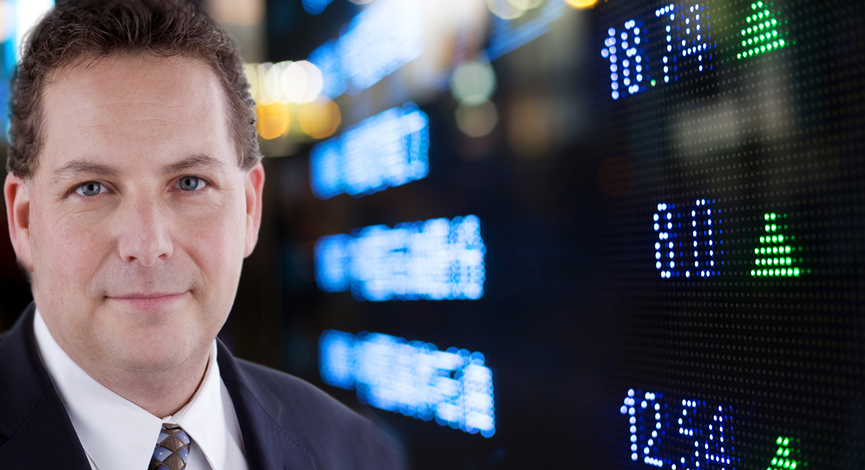 Here is a riddle: Why were markets up on Thursday?
For one, it could have been that initial jobless claims held in the 350k level.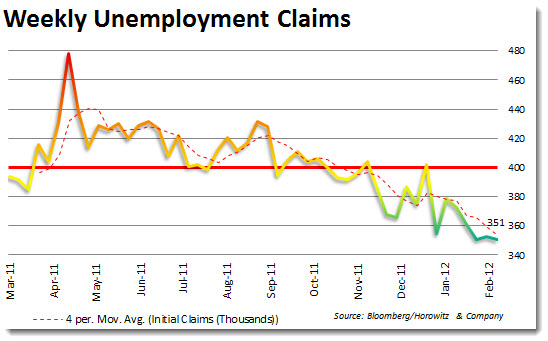 That is where the logic of this discussion ends. Why? Because it surely wasn't because of the ISM Manufacturing report. That came in below expectations and is turning lower.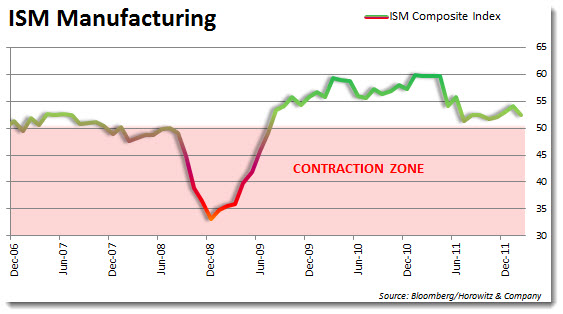 This is an important indicator and closely watched by market participants. The silver lining may be that it is still above 50…
Within that same report was the prices paid component. That came in much higher and is a sign that manufacturers are paying more for their inputs.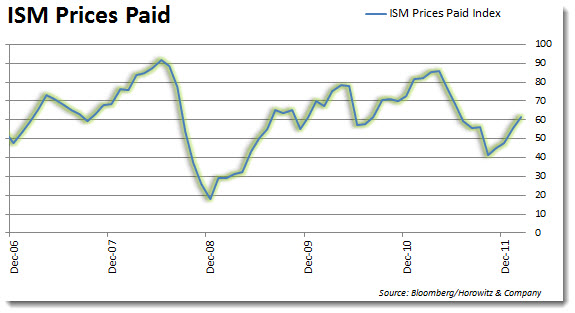 As prices go up, they will either cut into margins or be passed on to consumers.
Finally, markets surely did not take the income and spending report as a reason to rally. Income is down and spending is down on a year-over-year basis. Yes, the month-over-month showed a slight uptick in spending, but that has to be looked at in the context of lower income.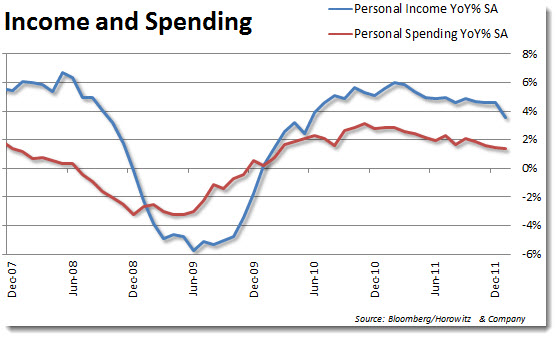 With these out of the way, there are only a couple of things that may have contributed to the resilience of the markets on Thursday. Perhaps the fact that the vote was well received telling us that the debt-swaps occurring in Greece are not default triggers for CDS (credit default swaps). How is that possible is anyone's guess. What this means is that banks will not have to pay those that hold insurance against the non-default default. (This is why Goldman Sachs rallied 4%).
So, if we were to distill all of the news, reports and other important items of the day, the answer to the riddle is simple: The reason why the equity markets rose today was because…markets were open for business. Either that or it was Thursday. :-)