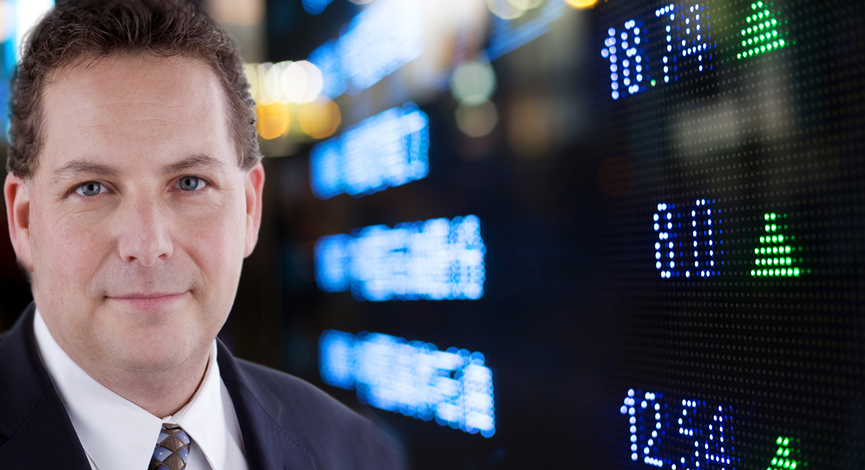 Let's agree on something: Natural Gas is unloved. We had seen what looked like a flush out of the final holders a couple of weeks back and decided that is was an opportunity to start accumulating some shares in UNG.
Now there is what seems like every trader short the commodity, the opportunities for regular short squeezes is real. Just look at the past two week's reactions to the weekly inventory data and how natural Gas (UNG) soared afterwords.
So far, it looks like a support point was reached and watch for further upside potential.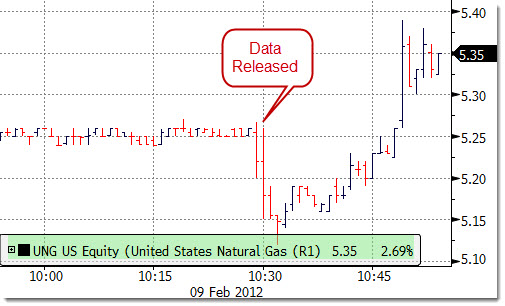 *Note: We are not the biggest fans of UNG as a long term investment as there are inherent problems with its structure.
From Briefing this morning:
Working gas in storage was 2,888 Bcf as of Friday, February 3, 2012, according to EIA estimates. This represents a net decline of 78 Bcf from the previous week. Stocks were 714 Bcf higher than last year at this time and 714 Bcf above the 5-year average of 2,174 Bcf. In the East Region, stocks were 276 Bcf above the 5-year average following net withdrawals of 59 Bcf. Stocks in the Producing Region were 351 Bcf above the 5-year average of 737 Bcf after a net withdrawal of 11 Bcf. Stocks in the West Region were 87 Bcf above the 5-year average after a net drawdown of 8 Bcf. At 2,888 Bcf, total working gas is above the 5-year historical range.
It is hated by the shorts and long speculators now… Perfect.