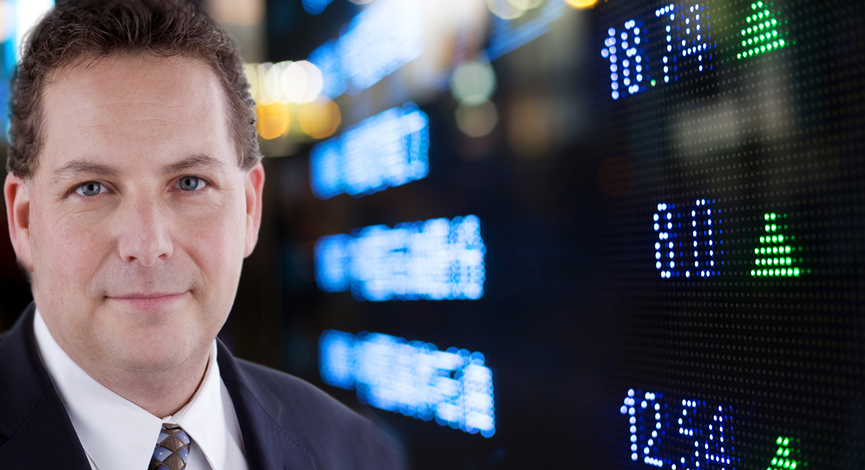 There have been a slew of jobs numbers released over the past few days. Some are part of other reports (such as ISM), while others may be standalone.
With the initial claims report today, we see that there has been some general improvement in the filings from last week. Over the past four weeks there has also been a general trend lower and the latest report shows that this week is below that average – a good sign.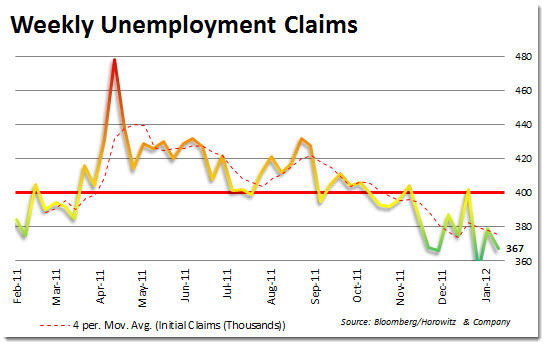 Announced layoff have moved higher as shown in the latest Challenger survey: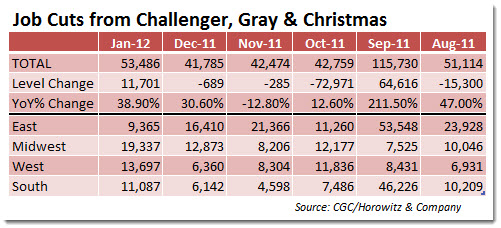 A better look at the trend:
Then there was the ADP report for the latest period that showed a decent number of hires. Note that there was a significant revision to last month's report…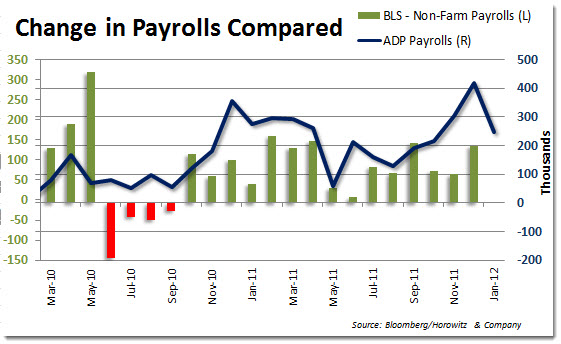 With that as a backdrop, what are we to expect tomorrow? Assuming that there is not a wild decrease in the labor participation rate, it is expected that the "official" unemployment rate stays at 8.5%. Analysts are also looking for an addition of 144,000   to the non-farm payrolls and a change of 163,000 for private payrolls.
If we were to consider the general correlation of the ADP to the BLS, AND take into consideration the revision to the ADP numbers, we would expect that there could be a disappointment coming. We expect that the overall change in non-farm will be closer to 115,000 and private payroll additions to be sub-150.
The one area that could show an upside surprise could be the manufacturing additions. ISM and other manufacturing conditions, while not much stronger, have been holding up well.