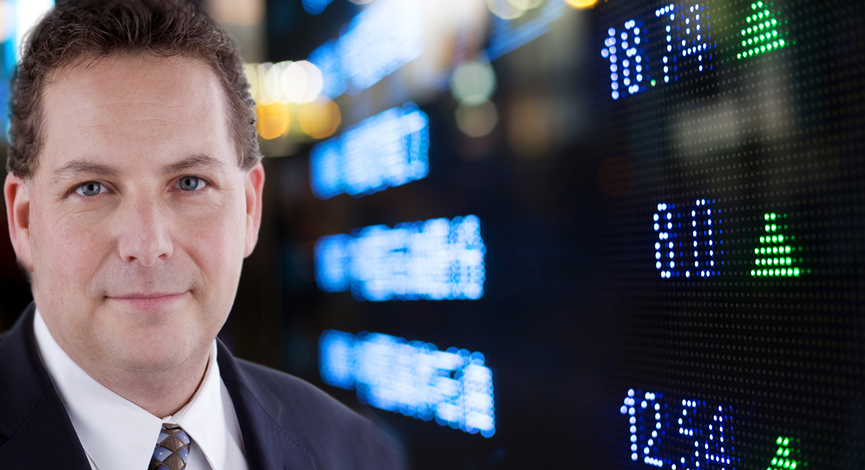 If you have been reading our updates on the Spearman Indicator, you have probably concluded that it has been rather accurate in its timing.
The most probable reason is that this is not a trending market, but rather a choppy and quickly changing chop that has been moving in a range. The Spearman Indicator appears to be made for such a situation.

What we can see from the most recent chart is that there an "overbought" indication that will soon resolve. Both the indicator and the signal are both at 83.303. At this point it is starting to show a tilt toward rolling down, although it also could simply telling us that the markets are resting, ready for the next leg up.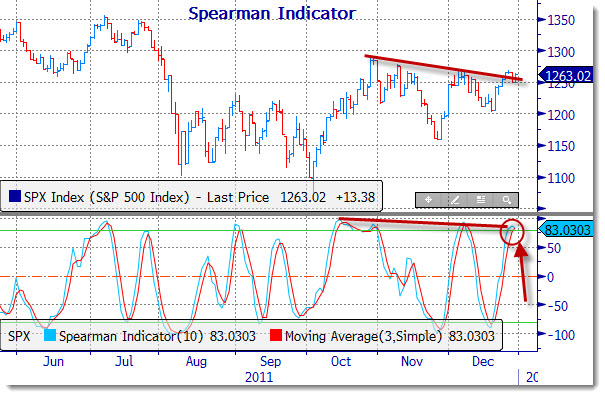 The one reason to believe that it may be on its way to providing a signal for a move lower is that the last few tops have all been trending lower. This is a sign that the moves up have been weaker. In addition, while the downtrend line for the S&P 500 has been broken, it is still in play.
If we had to make a determination of the next move (considering the chop will continue) it would be for a move down toward 1,230 +/-.