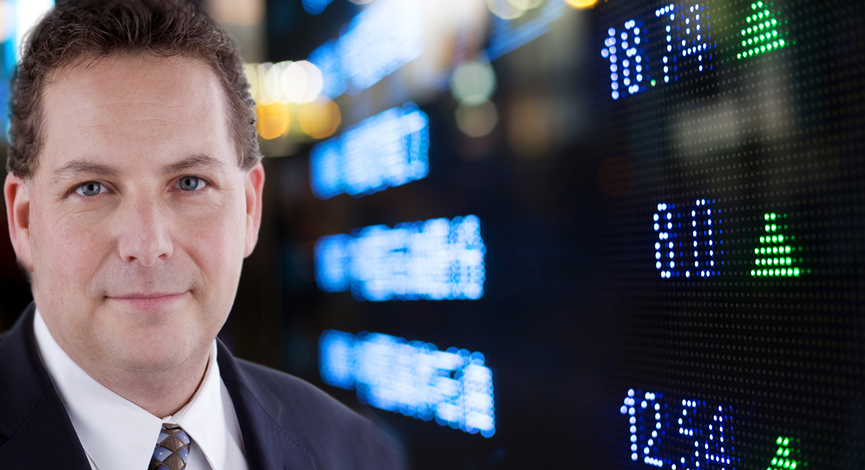 News today was once again a bit better when we consider the economy within the U.S. as CPI was still at a relatively low level coming in at 2.1% year-over-year pace.
More interesting is the fact that the FEDs preferred measure of inflation (ex food and energy) is actually showing an acceleration, especially when compared to the headline CPI. Below is the chart of the CPI with food and energy stripped out.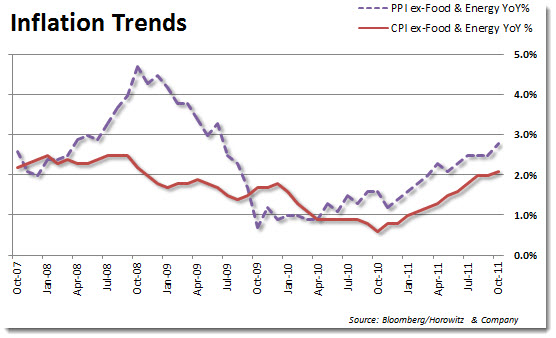 Not shown is the headline CPI, which is trending lower on a year-over-year basis. What does Mr. Bernanke think of that?
___
Looking to invest in The Disciplined Investor Managed Growth Strategy?
Click HERE for the virtual tour….
___
Industrial production, an important indicator of factory/manufacturing efficiency, was MUCH better than expected. The 0.7% increase shows that there is still a good deal of ability for industry to squeeze out more from what they already have. Once again, this is due to the high level of advancement is the areas of technology and automation.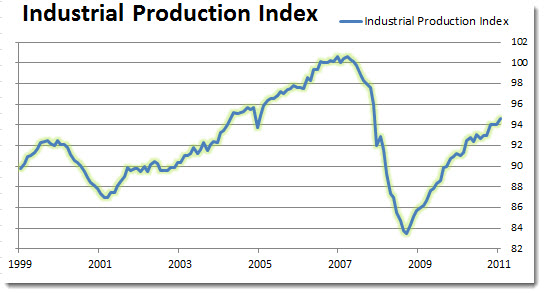 So, how is the housing market doing? When asking the builders, the are apparently seeing some light at the end of the tunnel. The NAHB Housing Market Index, a gauge of builder sentiment came in just above expectations. The prior level of 18 was also better than the month before. Builders have been showing a much better outlook lately, even as housing prices continue to deteriorate.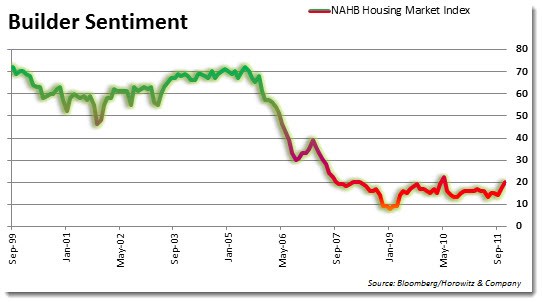 Taking a closer look: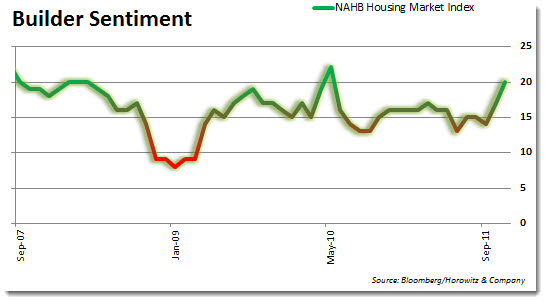 While it does have a good slope to it in the recent months, there is still a great deal of slack within the housing markets. Even with mortgage rates at historically low levels, the lack of activity is concerning if we are expecting the economy to move higher on the back of a housing recovery.
From Bloomberg:
Confidence among U.S. homebuilders unexpectedly climbed in November to the highest level since May 2010, a sign the outlook for construction may be stabilizing. The National Association of Home Builders/Wells Fargo index of builder confidence rose to 20 from a revised 17 in October that was a point lower than first reported, the Washington-based group said today. Economists projected an index of 18, according to the median forecast in a Bloomberg News survey. Readings below 50 mean more respondents said conditions were poor.
Looking to invest in The Disciplined Investor Managed Growth Strategy?
Click below for the virtual tour….