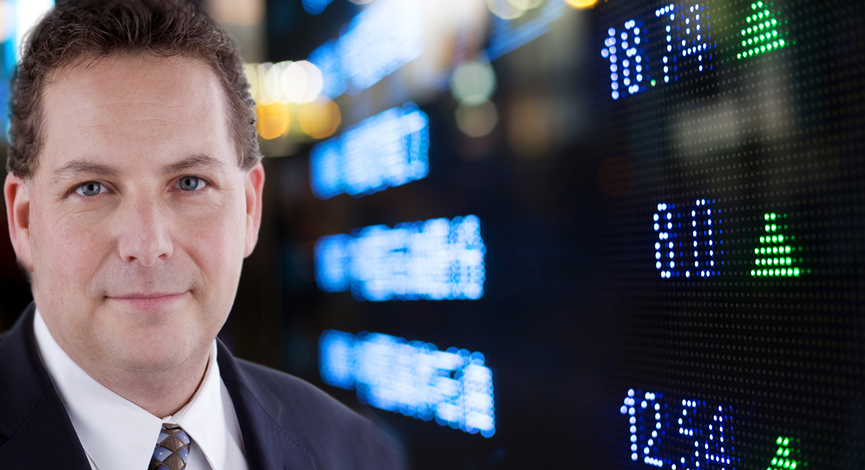 China is showing a slowdown. Generally there is weakness in the economy due, in part, from the forced actions by the government. However, the European crisis has also put a big dent in the exports. Many economists and analysts are watching to see if there is any evidence that there will be a hard landing as the massive stimulative efforts over the past few years has led to poor oversight of the banking/financial industry.
What is showing up is a carbon-copy of the U.S. real estate market that is creating a wave of bad debt to pile up on the balance sheets of China's banks. In addition, high inflation (partly imported from the U.S. dollar's dive) is forcing the government to pull in lending and force banks to keep higher levels of capital for their protection.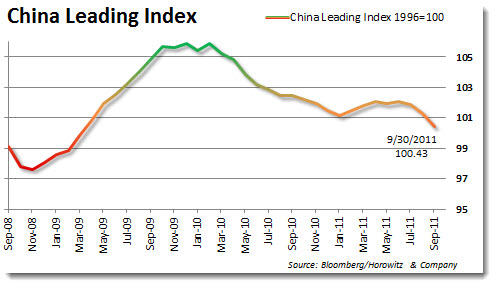 The index is jointly developed by National Bureau of Statistics and Goldman Sachs.
Detail of the index:
All data is normalized as of 1996 =100. From August,2006, all the historical data was revised. Newly created data is used for monitoring the situation of the macro-economic performance and forecasting the trend of future development.
Components: Hang Seng Mainland Freefloat Index, industrial product sales, M2money supply, new fixed-asset investment, logistics index, FDI contract value, consumer expectation index, and spread over treasury. Coincident index is a composite index based on the four components:social income index (corporate profits, tax income, and personal income), industrial production index, demand index (investment, retail sales and trade) and industrial employment. Lagging index is a composite index based on the five components: fiscal expenditure, household savings, CPI, non-agricultural short-term loans, and industrial inventories.
There will be several more reports this week that will provide additional insight into China's economy. So far, the latest readings on manufacturing are holding up, but for how long? The manufacturing numbers this week will fill in a few holes and we believe that they too may come in lower that is expected.
Here are the times and dates of what is to come this week:
10/31      21:00         PMI Manufacturing
10/31      22:30         HSBC Manufacturing PMI
11/02      21:00         China Non-manufacturing PMI
11/02      22:30         China HSBC Services PMI
___
Looking to invest in The Disciplined Investor Managed Growth Strategy?
Click HERE for the virtual tour….
___