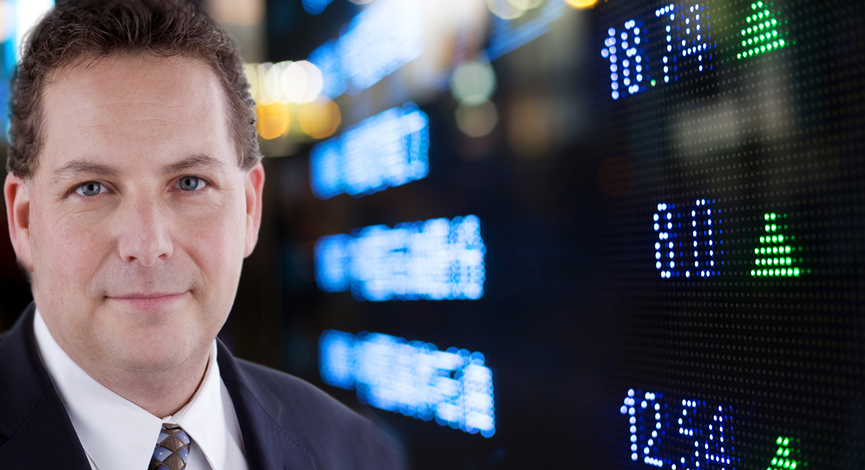 It is good to see some econmic indicators startingf to turn from very ugly levels. The Philly Fed index has been a pretty good report to look at when looking to extrapolate ISM Manufacturing. There were still a few holes in the report, but the +8 reading was much better that the expectation for -9.4. Even better was that this is a healthy increase over last month's -17 level.
New orders picked up substantially as did the factory index. Both of these are signs that there is some activity brewing. Even so, the emplyment index fell severely. Interesting that with the new orders and factory index both increasing that employment fell.
Notice that prices paid jumped and that is in-line with the hot PPI we saw earlier this week.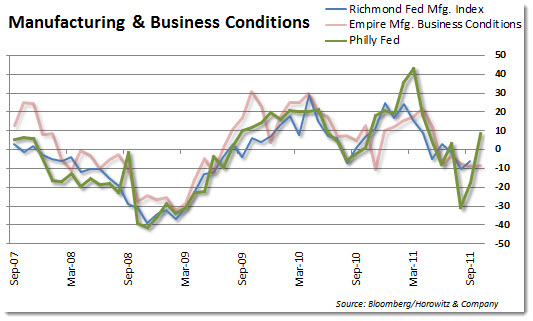 Generally, this is a report that goes into the positive side of the economic checklist. We will need to confirm that the other regional manufacturing reports confirm the same. (Richmond Manufacturing out at 10am – prior was -6)
U.S. OCT. PHILADELPHIA FED NEW ORDERS INDEX 7.8 VS -11.3
U.S. OCT. PHILADELPHIA FED EMPLOYMENT INDEX 1.4 VS 5.8
U.S. OCT. PHILADELPHIA FED PRICES-PAID INDEX 20.0 VS 23.2
U.S. OCT. PHILADELPHIA FED FUTURE INDEX 27.2 VS 21.4
U.S. OCT. PHILADELPHIA FED PRICES-RECEIVED AT -2.5 VS 0.9
U.S. OCT. PHILADELPHIA FED FACTORY INDEX AT 8.7 VS -17.5
The headline news:
(Bloomberg) — Manufacturing in the Philadelphia area unexpectedly expanded in October at the fastest pace in six months, signaling factories are helping support a U.S. economy weighed down by weakness in the housing and labor markets.

The Federal Reserve Bank of Philadelphia's general economic index increased to 8.7 from minus 17.5 last month, the biggest one-month rebound in 31 years. Readings greater than zero indicate expansion in the area covering eastern Pennsylvania, southern New Jersey and Delaware.