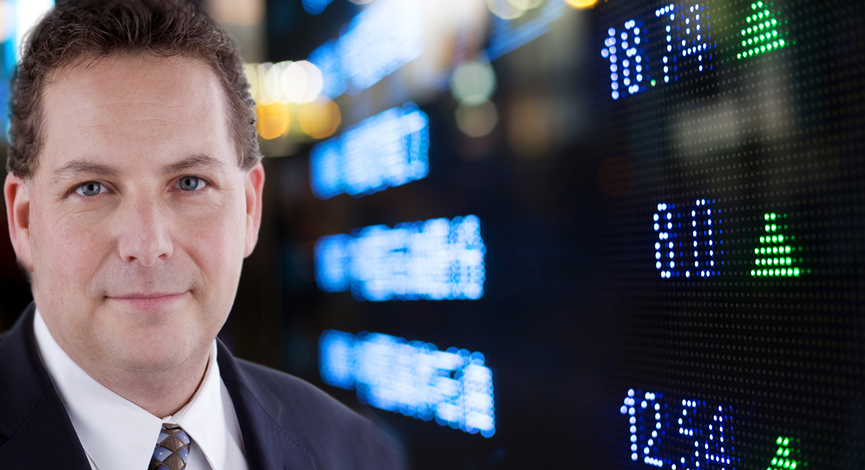 Yes, going at shorting Silver (SLV) again. We have stayed away as there has been an erratic behavior over the last month or so. But, this metal has been quite interesting as there have been several times that seemingly out of nowhere   it drops and then recovers quickly. This commodity is susceptible to regulatory changes and until recently, a rising U.S. dollar. In addition, it has carved out a pattern that is somewhat range-bound. For the past few weeks, we have been waiting to enter a short position (ZSL) when/if it hit our upper target of the range.
(Click Chart to Enlarge)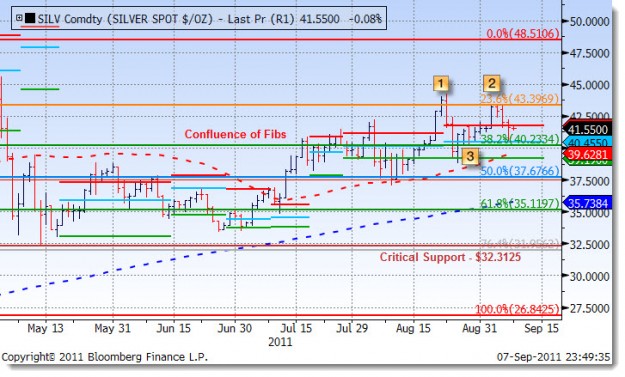 There are a few things to look at in this busy chart. First, one Fibonacci Retracement has been drawn from the low in January 2011 to the high in April 2011. Second, there is another distinct retracement that can be drawn from the peak to low during the April 2011 – May 2011 plunge. Both have levels that have a confluence at the $40 price point.
At points #1 and #2 lie the 23.6% retracement from the low. Buyers could not sustain the price beyond that that level. It is also forming a double-top pattern with a lower high at #2. This was the first target that we were watching to see if there would be a breakdown.
The signal to short came when the price undercut the red horizontal line at $41.50. This is the same range that was discussed in the chart of HIG. Point #3 is the first downside target. It is the 50-day moving average and the confluence of two retracement levels.
When/if price reaches that point, we will see if buyers step in meaningfully and depending on that will determine if the short position will be covered or added to. Often times there are multiple tests of a price before the final breakdown. From this chart we can detect two prior cuts below the $40.23 level and then a move higher. If that price is tested again, we may see a breakdown toward $37.67. That is our current downside target. On the upside, the "stop" area is currently set at a top end of $43.41.
(Note: One area of concern is the recent break of the customary correlation between Silver and the USD. That has us easing into this position and will look to the price action to keep within the ranges we have identified. If this correlation break continues, we will look to cover.)
___
Looking to invest in The Disciplined Investor Managed Growth Strategy?
Click below for the virtual tour….