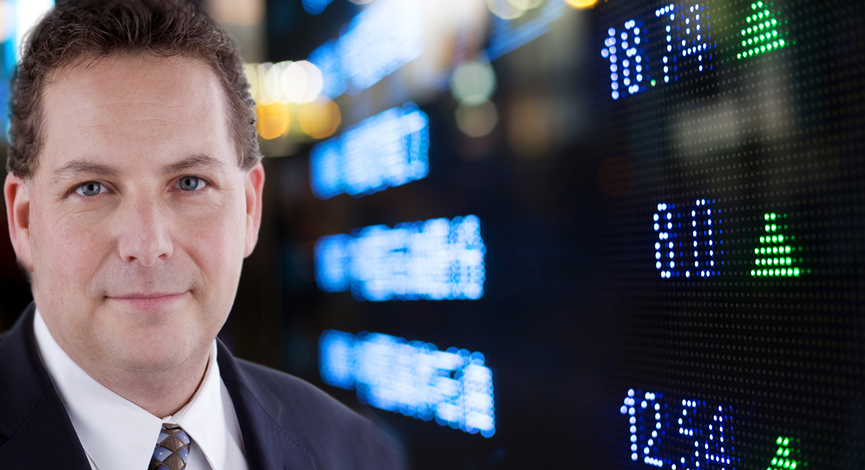 Bloomberg had a very interesting story and a target to watch as the EuroZone crisis continues to roll along…
Aug. 15 (Bloomberg) — The premium European banks are paying to borrow in dollars through the swaps market is at the most extreme level since the credit crisis of 2008, signaling the rout in equities may have further to go, according to Christopher Street Capital. The CHART OF THE DAY shows the cost of converting euro-based payments into dollars as measured by the three-month cross-currency basis swap, which CSC's Conor Howell said is key for measuring the "true euro-zone liquidity crunch." It last week fell as much as 93 basis points below the euro interbank offered rate, or Euribor, indicating a higher premium to buy the greenback.
(click to enlarge/expand chart)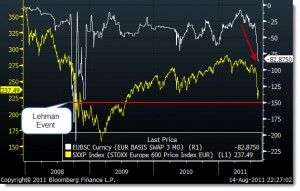 "We are in large European bank failure zone anywhere over minus 150 basis points," said Howell, head of ETF trading at CSC in London. "This is driving the equity market. Since the banks are on everyone's radar right now this is certainly something you would want to have up on your screen." Banks have led an 18 percent drop in the benchmark Stoxx Europe 600 Index from its high this year on Feb. 17, extending a global rout that has wiped out more than $6 trillion in equity value since July 26. The selloff prompted France, Spain, Italy and Belgium to impose bans on short selling after Societe Generale SA fell the most since 2008.
"If we go anywhere near minus 150 basis points we are in trouble," Howell said. "It will mean central bank co-operation is just not working." The Federal Reserve pledged last week to keep interest rates near zero through at least mid-2013, though stopped short of initiating further large-scale asset purchases to inject liquidity.