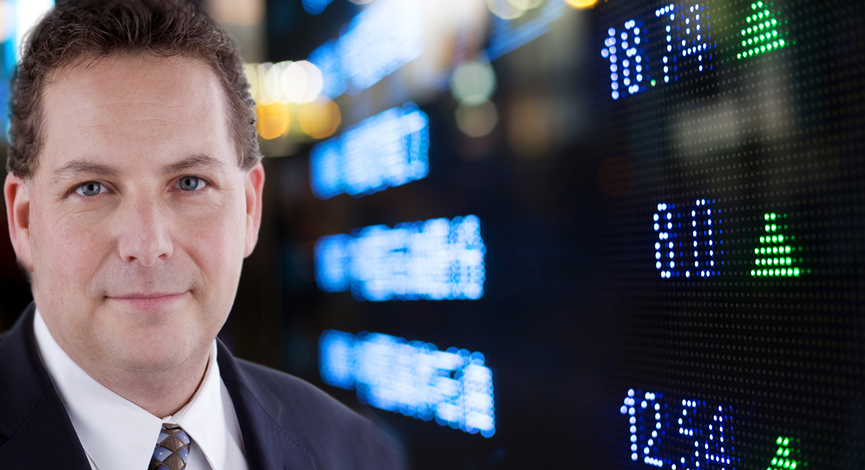 Make any excuse you want, the fact is that there is a simple reason why there was a poor showing for the 30 year auction: Less people want the product at previously paid prices. Translating that is also rather simple: A downgrade of the credit rating of the U.S. along with sovereign debt worries around the world have pushed buyers to the shorter end of the curve.
Notice the spike in rates when the auction results were announced.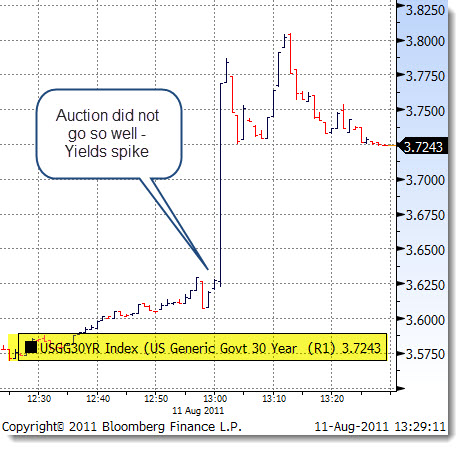 According to Bloomberg:
Treasury 30-year bonds extended losses after an unexpected drop in U.S. initial jobless claims sapped demand at the $16 billion offering of the debt. The first auction of the securities since Standard & Poor's cut the U.S. credit rating on Aug. 5 produced a yield of 3.750 percent, compared with the average forecast of 3.622 percent in a Bloomberg News survey of eight primary dealers. The bid-to-cover ratio, which gauges demand by comparing total bids with the amount offered, was 2.08, compared with an average of 2.64 at the past 10 sales.
We disagree with the commentary from Bloomberg. The claims data should have had little impact as it is still well above normal levels. In addition, economic reports have shown a deteriorating global economic condition. So, it is better to look the truth squarely in the eye: The U.S. has too much debt outstanding and the safer play is to pick up shorter maturities.