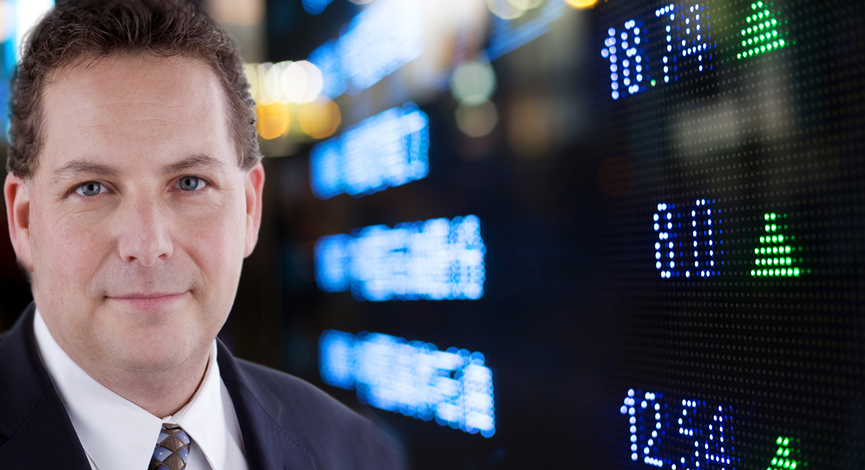 Over the past few weeks we have been writing about the potential for silver to see a sharp correction. It has now fallen precipitously from the high of $49 to where it is now, approaching $39. (A 20% drop)
We have done well with the short position in ZSL, and now with a support point for Silver, we just closed it out late this morning.
The chart below shows a simple technical structure that we have been eying for a bounce. That said, if the price can hold the range of $39.. to $39.50 then there is a good risk/reward scenario setup for a "Swing" long entry.
*** NOTE: This position can be very volatile, especially with the panic buying and selling that we are seeing during the past few weeks. ****
(Click to Enlarge)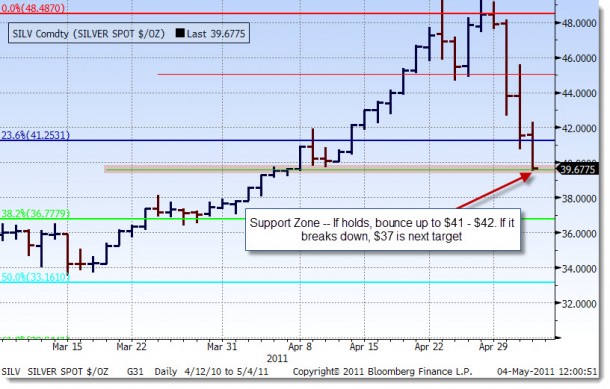 The Proshares 2X Silver (AGQ) is the ETF we just entered for H&C TDI client accounts. The plan is to hold it if Silver can continue to bounce off of support. If successful, there is a short cover/squeeze that could be seen during the day.
If, by the end of the day (or in the next few days) the price cannot hold, the next level to the downside is $37. The U.S. dollar will play a role in this and the panic selling will also have to end before a relief rally can occur. Right now it is looking very tight and a bounce is going to come at these levels or the breakdown will be fast. We are betting that holders will keep the position from falling too far below the 50-day MA, for now.
(Click to enlarge)