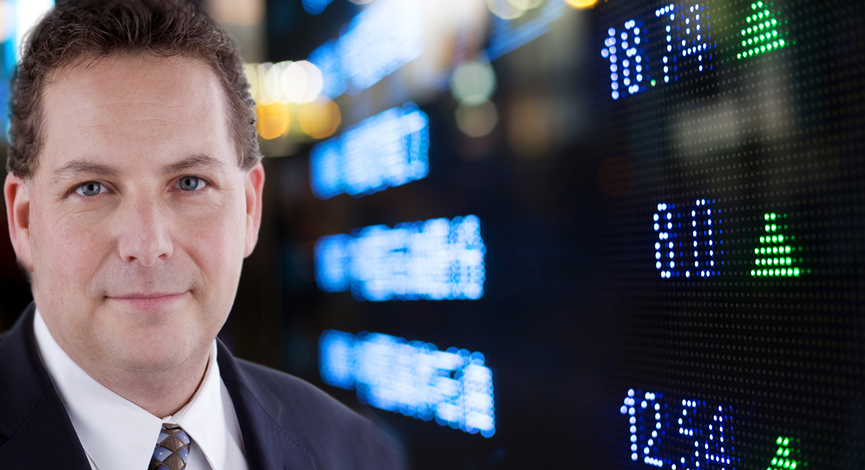 It appears that with all of the financial dread surrounding them, Germany is finding that times are pretty good. Obviously still helped by the weak Euro from a few months back, German manufacturing is still in high gear. That is helping to provide some holiday cheer to businesses and consumers.
Still, how long can the cheese stand alone?   Will the walls start closing in as Germany continues to be the only solid economy in the region?
Already, German Chancellor Angela Merkel said on Wednesday European politicians needed the courage to make private investors share in the risk of future debt crises in the euro zone and show financial markets who is in charge. In other words, they are not too happy shouldering all of the risk.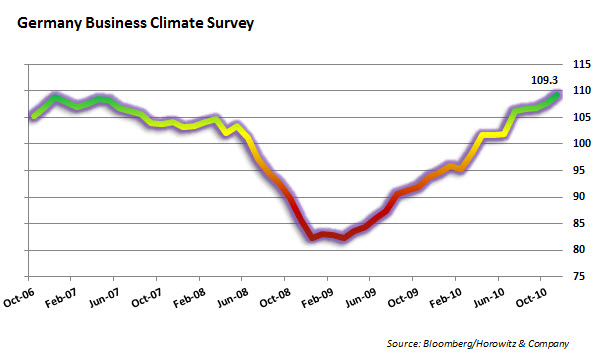 From Bloomberg:
Nov. 24 (Bloomberg) — German business confidence unexpectedly surged to a record high in November as domestic

spending increased, bolstering the economic outlook. The Munich-based Ifo institute said its business climate index, based on a survey of 7,000 executives, rose to 109.3 from 107.7 in October. That's the highest since records for a reunified Germany began in 1991. Economists predicted a decline to 107.5, according to the median of 42 forecasts in Bloomberg News survey .
Definition:
The IFO Business Climate Index is based on 7,000 monthly survey responses of firms in manufacturing, construction, wholesaling and retailing. The firms are asked to give their assessments of the current business situation and their expectations for the next six months.They can characterize their situation as 'good', 'satisfactory' or 'poor' and their business expectations for the next six months as 'more favorable', 'unchanged' or 'more unfavorable'. The balance value of the current business situation is the difference of the percentages of the responses 'good' and 'poor'; the balance value of the expectations is the difference of the percentages of the responses 'more favorable' and 'more unfavorable'. The business climate is a transformed mean of the balances of the business situation and the expectations. For calculating the index values the transformed balances are all normalized to the average of the year 2000.