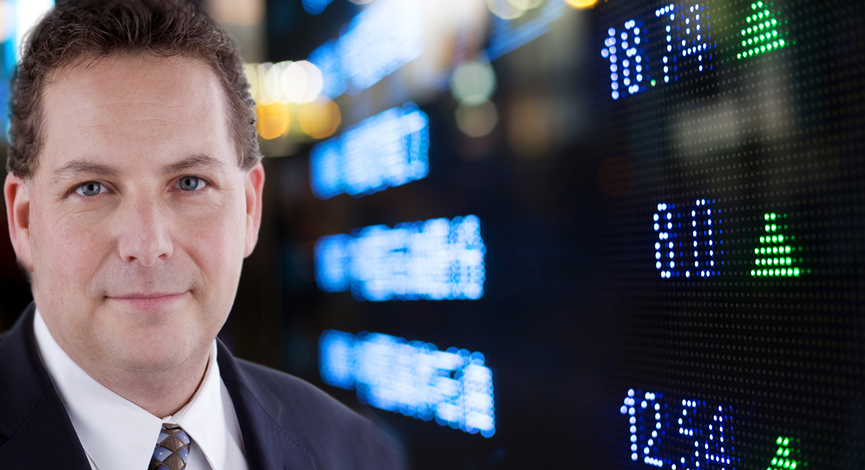 After the scare we had earlier in the week, it looks like no one even recalls that Austria is balking at paying anymore to backstop Greece. Now that England is willing to reach deep to help out Ireland and there is talks of a bailout approaching $100 billion. WOW!
In the world we now invest in, this is GOOD news. Bailouts, backstops and backroom deals.
No use fighting it. If investors want to play along, it will be a fun ride, until it isn't. The plan is to be one of the first off of the sinking ship, right?
But, there was plenty of good news on the U.S. economics front as well that we saw on Thursday. Delinquencies came in better than expected and the Philly Fed looked rather bullish, especially with that we saw earlier in the week with the Empire State Manufacturing report.
Q3 MBA Mortgage Foreclosures 4.39%, Q2- 4.57%; Mortgage Delinquencies 9.13%, Q2- 9.85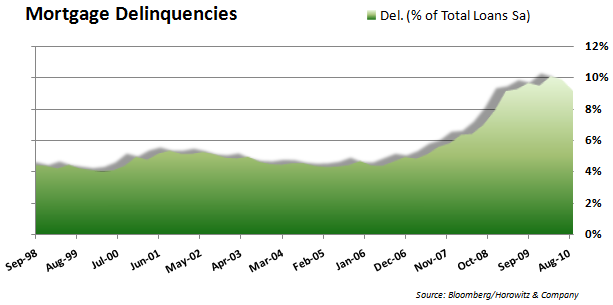 November Philadelphia Fed +22.5 vs +5.0 Briefing.com consensus, October +1.0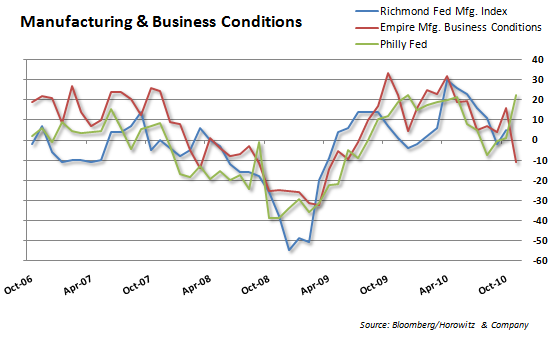 October Leading Indicators +0.5% vs +0.6% Briefing.com consensus, September revised to +0.5% from +0.3%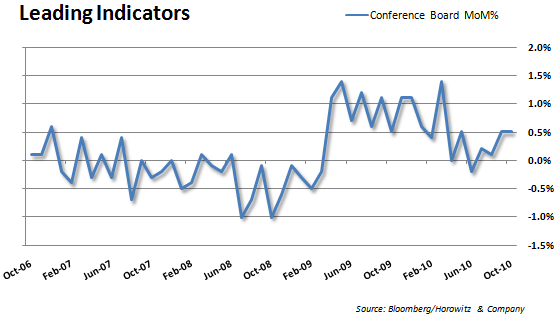 Initial Claims 439K vs 442K Briefing.com consensus, prior revised to 437K from 435K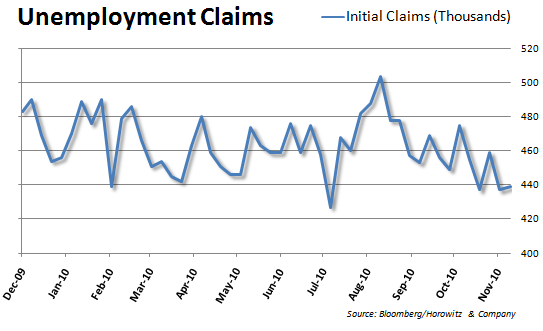 Continuing Claims fall to 4.295 mln from 4.343 mln