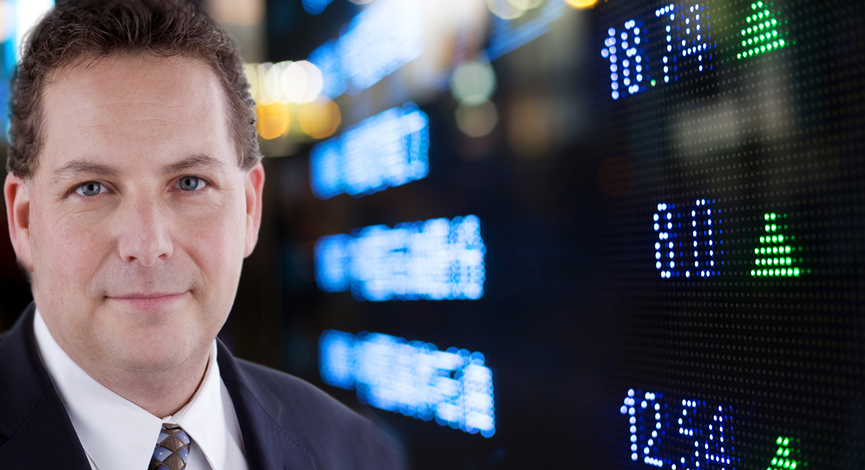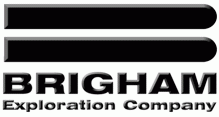 Brigham Exploration (BEXP) is a independent exploration, development and production company that utilizes 3-D seismic imaging and other advanced technologies to systematically explore for and develop domestic onshore oil and natural gas reserves.
As stated: We focus our exploration and development activities in provinces where we believe technology and the knowledge of our technical staff can be used effectively to maximize our return on invested capital by reducing drilling risk and enhancing our ability to grow reserves and production volumes.
Breakdown of revenues from latest annual report:

In the latest quarterly filing:
Oil Revenues: $34,423 (84.8%) – Oil Revenues YoY up 325%
Gas Revenues: $6,141 (16.2%) – Gas Revenues YoY Up 20%
The company recently changed its focus. In late 2007, the majority of our drilling capital expenditures shifted from our historically active areas in the Onshore Gulf Coast, the Anadarko Basin and West Texas to the Williston Basin, where we are currently targeting the Bakken, Three Forks and Red River objectives.
Williston Basin has a much greater level of oil versus natural gas. In fact, in a recent conversation with the company I asked the question of what is the plan for the company in terms of natural gas versus oil. Basically, they told me that they are reducing the focus as natural gas pricing is a losing game right now. The change from a 60/30 mix of oil/nat. gas to a 90/10 is therefore purposeful.
In fact, 90% of capex expenditures for the foreseeable future will be devoted to the Williston Basis, which is primarily drilled for oil. Currently, Brigham has 6 rigs running and will ramp to 8 with the next 12 months.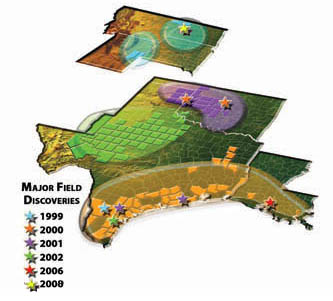 Revenues are expected to move up by 300% over the next 8 quarters.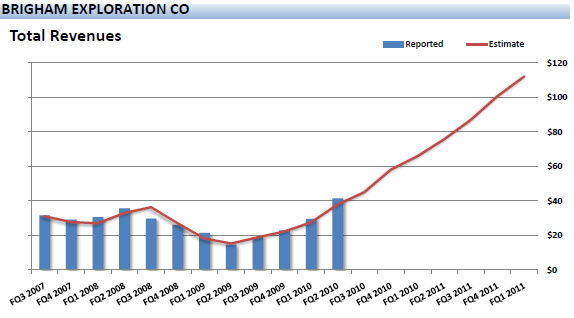 EPS is also estimated to be growing and picking up as revues will help. Of course, the price of oil will also be a major catalyst for this company.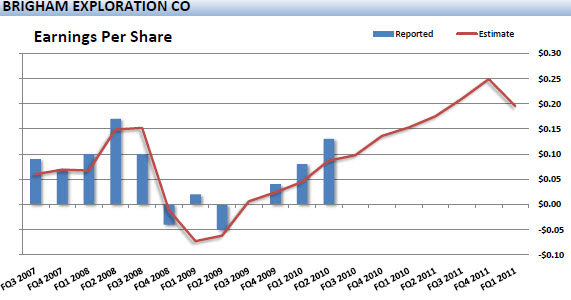 Technically: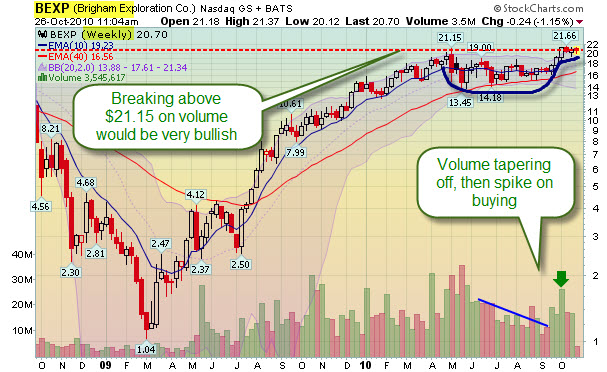 Our "OneSheet" on the company:
Note that the score is still in Neutral as the ROE and the earnings growth history is lower than we would like to see. But, with estimates for production expansion as well as a technical break (as noted above) we have started an initial position in the portfolio and will be bringing that to a full weighting if technical conditions are met.